A Few Minutes With... 'Parental Guidance' Director Andy Fickman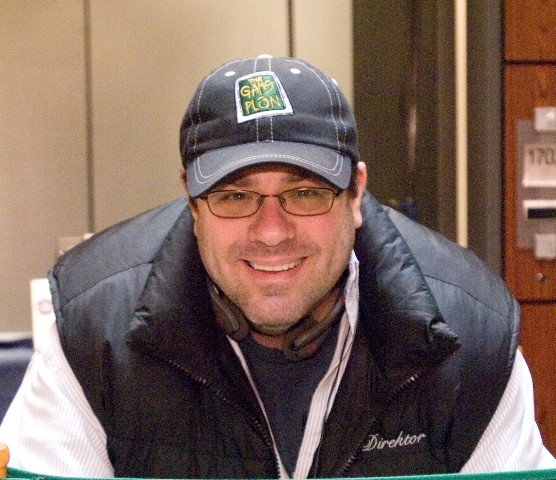 With the arrival of Parental Guidance on DVD and Blu-Ray, BFTV snagged a couple of minutes with the film's director, Andy Fickman, to ask about working with comedy greats Billy Crystal and Bette Midler, as well as his earlier collaboration with a certain actor to watch.
"It was like a funeral every day. We all wore black and cried," quipped Andy. "It was exactly what you imagined. It was a laugh riot. We had become a family while filming - and I don't think it's possible to have Billy and Bette in the same room without an explosion of laughter."
Parental Guidance stars Crystal and Midler as Artie and Diane Decker, whose daughter Alice (Marisa Tomei) reluctantly asks them to watch the kids while she and her husband Phil (Tom Everett Scott) are on vacation, because Alice believes her parents are strange. While the kids and their grandparents clash with each other, the experience also causes everyone to rethink their opinions of their family.
"The idea had originated with Billy, so from the very beginning, Billy and I had collaborated on trying to make it feel realistic to him and to the world," explained Andy of how he directed two big names in comedy. "You're always wanting to collaborate when you have such comedic talent. Then your job as a director is to kind of shape and mold what they bring to the party."
What did Andy most enjoy about Parental Guidance? "There's a moment where Billy's character and Marisa's character, Artie and Alice, are having a father-daughter conversation that really not only resonated with me, but resonated with so much of our audience in terms of those harder conversations you have as you get older," he said, adding that the film touched him personally as well. "I'm the father of a 16-year-old and I have my relationship with my parents," he explained. "I kind of took away a sense of family and wanted to reach back out to my own family. It was just feel-good too - a lot of laughs and a lot of love."
Putting together a family comedy is something Andy knows more than a little about; he's worked on several over his career. Asked to pick which of his movies he'd recommend next, "The Game Plan, with The Rock, has a very similar family vibe," he said. "You Again [is] also in that mode. Even She's the Man, with Amanda Bynes and Channing Tatum, it's about trying to make a discovery of who you are."
With 2010's You Again, Andy directed BFTV's One to Watch in 2013, James Wolk - so we couldn't resist asking him about working with James. "I just ran into him the other day and it always makes me smile," confided Andy, who said that he predicts "nothing but great things" for the Political Animals star and looks forward to working with him again. "He's a great actor. I had just seen him do a really wonderful Hallmark movie where he played a teacher [Front of the Class], and he came in and really was the unknown auditioning against a lot of known actors to get that part. He's a bright, happy, smiling, genuine human being both on-screen and off."
Hopefully Andy and James will reteam in the future, but for now, Andy's excited about two other projects outside of the film industry. He called us from the set of his YouTube series Internet Icon, which is currently in its second season of looking for the next YouTube talent. Andy is a director and producer on the show, alongside Justin Lin (the upcoming Fast & Furious 6), which is judged by Ryan Higa, actress Christine Lakin, and Timothy DeLaGhetto. Season two of Internet Icon will start airing on YouTube in May.
Andy is also going to be executive producing and directing Disney Channel's upcoming series Liv & Maddie, starring Dove Cameron as both of the titular identical twins, which is slated to premiere later this year. It's another family sitcom - so clearly they called the right guy to step behind the camera.
Parental Guidance is now available on Blu-Ray and DVD; you can order your copy on Amazon. The film's trailer is below. You can also keep up with Andy on Twitter (@AndyFickman).
(c)2013 Brittany Frederick. Appears at Starpulse with permission. All rights reserved. No reproduction permitted. Visit my official website and follow me on Twitter at @tvbrittanyf.