A Few Minutes With... Nathan Fielder On 'Nathan For You'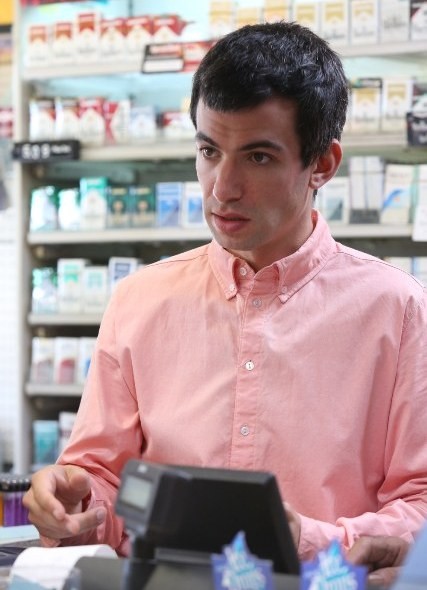 On Comedy Central's new original series Nathan For You, Nathan Fielder is armed with a business degree and good intentions as he sets out to help small businesses with some rather unique marketing ideas. The network's press releases describes Nathan as "sweet, smart but occasionally misguided" - but how off the wall is he really? BFTV recently chatted with Nathan about some of his different ideas and the time he worked with Archer star H. Jon Benjamin.
"I don't really think I'm funny," he confided. "I seem to get into situations that make people laugh, but I don't consider myself that funny of a person. I'm not witty. I'm kind of slow in conversations. I'm not that articulate with jokes. The first time I made stuff and screened it for an audience, I was surprised what people were laughing at."
So what is he doing with a show on Comedy Central? "I used to work on a show in Canada called This Hour Has 22 Minutes," he explained. "I would do a segment on the show where I'd basically interview a real person [and] that would turn into a scene with them. I did that for a couple years, and when I pitched this show I used some of that as an example. This is kind of an expansion of this concept and also drawing on my background in business. I did my undergrad [degree] in business. I feel like there's a lot there that's funny."
And he's found plenty of humor in the eight installments of Nathan For You that make up season one. "This week's episode I'm very excited about," he said. "I help a petting zoo and it's pretty crazy what happens in there. A couple weeks later, we do something at a gas station to allow them to advertise the cheapest gas in the country. We implement a rebate [and] people have to drop it off in person at the top of a mountain. The result of what happens in that episode is pretty epic. It turns into a story that's unlike any other we've done on the show." Also look out for some segments where Nathan imparts his wisdom to the viewers at home.
This is Nathan's first show of his own, but it's not the first series he's worked on for Comedy Central. He was also part of Jon Benjamin Has A Van, which (obviously) centered around H. Jon Benjamin - possibly one of the funniest, most interesting people on the planet. "He's insane," said Nathan of working with the Archer and Bob's Burgers star. "I love Jon. He's really fun to work with because he kind of doesn't care a lot, or he projects that. It's always fun to work with someone like that. He's one of the funniest people, just naturally so funny. I'm constantly amused by everything he does."
Other folks that make Nathan laugh? Check out the comedy collective Laugh Sabbath in his native Toronto, which is where Nathan got his start.
Nowadays, he's enjoying the perks of having his own TV show. Sort of. "There was one instance where I was going to the airport," he explained, "and I was looking up SuperShuttle, and I said out loud, 'Oh, f*ck this, I have my own TV show, I'm gonna take a cab.' [Like] maybe I should spoil myself."
"For the most part, I'm just so concerned with making [the show]. There's definitely a lot of stuff that we were able to accomplish and stuff that surprised me," he continued. "I can't really control ratings and if people watch it. Me enjoying every episode - I'm just happy I accomplished that." Sounds like he's not that misguided after all.
Nathan For You airs tonight at 10:30 PM ET/PT on Comedy Central. You can also keep up with Nathan on Twitter (@NathanFielder).
(c)2013 Brittany Frederick. Appears at Starpulse with permission. All rights reserved. No reproduction permitted. Visit my official website and follow me on Twitter at @tvbrittanyf.