A Few Minutes With... Kristine Elezaj on Her New Single 'Monster'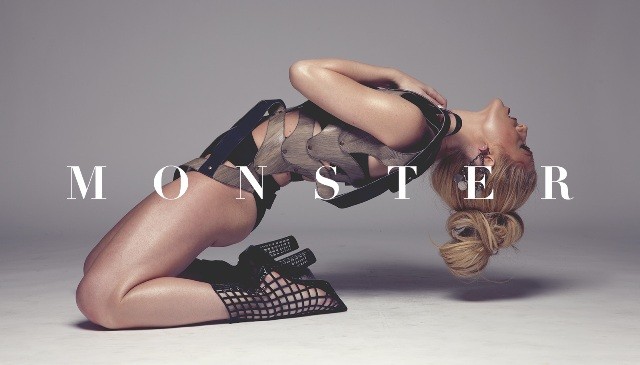 "I can't imagine doing anything else," said singer Kristine Elezaj in a recent interview with BFTV. "I've always been singing and dancing ever since I was little. My parents wouldn't let me do it professionally until after I graduated school. I was actually going to go to art school, but something inside of me didn't really feel right. [There was] just the unsettledness of thinking of doing something else and leaving something that I just feel comes naturally."
With her new single, "Monster," now available on iTunes, the pop singer is looking forward to an exciting 2013. "The single is one song of five, out of an EP that's coming out March 5," she said, adding that "Eventually there'll be a full album."
Following the release of her debut album No Questions Remain in 2013, Kristine's most recent efforts are inspired by "things that I've been through over the last year and a half," she continued. "I've grown as a woman, so I just kind of reflect off of that."
In addition to making new music, she's also excited at the prospect of performing it for her fans around the world. "Touring is the big goal right now for me," she said. "I want to see as many countries as I can."
What separates Kristine from other pop artists is her variety of pursuits beyond just music. "I'm a big dreamer and I've always been that way," she explained. One of her other loves is fashion. "Eventually I would love to have my own fashion line. I think I've incorporated really well in this project, showing people my fashion sense and bridging music and fashion together."
She's also pretty fierce behind the wheel, too. "My father's European so he's very heavy into cars. I grew up with him loving cars and teaching my brothers and I how to drive stick, and I guess he created a monster," explained Kristine, who's been participating in rally car racing alongside her father since 2006.
That's not to say that she isn't devoted, first and foremost, to her music - though not necessarily judging herself by its commercial success. "My passion really just has been writing and wanting to inspire through my writing," she added. "My main focus has always been that."
"I just love being inspired by what other people are doing," she added. "My number one idol would be Janet Jackson. She kind of inspired me with dancing and seeing what she was doing." Her wide range of musical taste also includes The Beatles, Prince, Sade, The Roots and John Coltrane, just to name a few.
She also has the personality for success: charismatic, confident and positive. Listening to her speak, her love for what she's working to accomplish and for life in general is infectious. She's genuinely excited about what's ahead, and for bringing her fans and those around her along for the ride.
No matter what the future holds for her, Kristine knows she's made the right decision in pursuing a music career. "I can sleep at night," she said, "knowing that I'm doing what I love and I'm not selling out and settling."
You can keep up with Kristine via her official website, Twitter, or Facebook. "Monster" is now available on iTunes, and you can give it a listen below.
For more from Brittany Frederick, visit my official website and follow me on Twitter (@tvbrittanyf).
(c)2013 Brittany Frederick. Appears at Starpulse with permission. All rights reserved. No reproduction permitted.