A Few Minutes With... 'Haunted Highway' Co-Host Dana Workman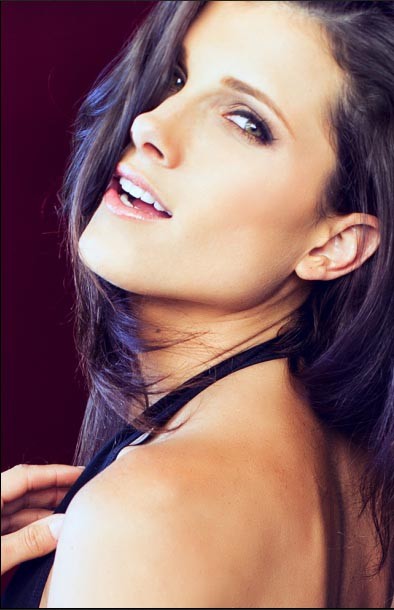 "I just kind of knew I was going to be in the industry," says Dana Workman when we connect for our interview. "There really wasn't a thought process. It felt like I was destined for it."
She's recently completed the first season of SyFy's paranormal investigation series Haunted Highway, which she co-hosts alongside Jack Osbourne. According to SyFy, the series follows Dana, Jack and a pair of cohorts "as they do their own first-person investigations of the most frightening claims of paranormal activity along America's remote back roads."
For Dana, who has always had an interest in the unexplained (she's a longtime fan of The X-Files), hosting the show was a dream job. "It was nuts to say the least," she explains. "It was a crazy adventure, just filming in the middle of nowhere in the dark. It was everything and then some. My knowledge on anything in the world of the unexplained is so much greater now than it used to be."
Being a television personality is only one part of her diverse portfolio. An actress with parts in series like 8 Simple Rules and Malcolm in the Middle, she didn't anticipate the change. "I started off acting and I kind of fell into hosting," she explains. I didn't know I wanted to do it until I started doing it."
She may not have seen it coming, but she knows what makes her successful as a host. "I was really good at just being relatable to people," she adds. "I think in my normal life I'm always the one making sure everyone's okay and wanting to give advice. It just amplifies me. If I do interview somebody, I just want to make them comfortable."
She's also not putting on an act for the cameras: "I get hired to be me and I am the luckiest person in the world. In everything I do, you're always going to see elements of humor and sarcasm."
In addition to being a host and actress, Dana has also modeled, but contrary to popular opinion, she says being beautiful doesn't necessarily make things easier in show business. "Looks are a dime a dozen in this city. There's a million hot girls who are trying to act or trying to do hosting," she reflects. "I guess it helps if you want to be attractive on camera, but your personality is going to get you the rest of the way.
"I was worried when I got this show that people were going to judge me and think I was just there to be eye candy and not that I actually had a genuine interest in the paranormal," she confided, adding that "I was surprised" when it turned out she had nothing to worry about.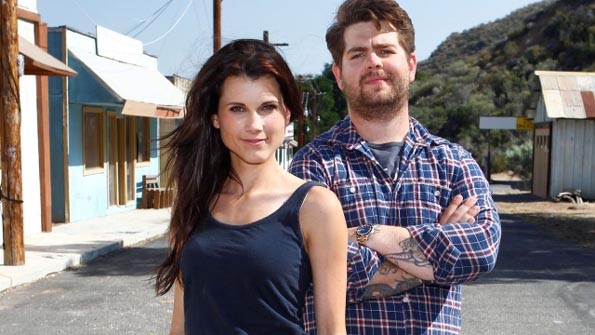 Given everything that she's tried, does she have an idea of what she wants to do with her emerging career? "I've been asking myself the same question since I was like fifteen," she says with a laugh. "I've had my hand in so many different types of jobs. I just tend to figure it out as I go along and find different things I love."
She's currently working on producing her own series, sharing her photography via a newly-launched portfolio, and waiting to find out if SyFy will pick up Haunted Highway for a second season, but there's one thing in particular she'd love to try: stand-up comedy.
"I love stand-up," she tells me, explaining that she goes to comedy clubs "every week. I have a passion for comedy. I know all these up and coming comedians [and] I try to incorporate humor into my hosting." Given the right material, we might see her in front of the microphone someday soon.
For all the differing jobs that Dana has had over her career, there's one thing that is constant: how incredibly genuine and warm she is. She's able to put people at ease and form a rapport, whether it's with a TV audience or the reporter she just met twenty minutes ago. She's not thinking she's amazing or aiming to be a huge celebrity; she's just happy to be here, and sharing that joy with the rest of us.
"I love what I do," she says. "I feel like I'm a pretty tough person, but I think most people also know that I have a huge heart."
You can find out more about Dana by following her on Twitter (@DanaWorkman), checking out her photography, and visiting her official website. For more from Brittany Frederick, visit my Starpulse writer page and follow me on Twitter (@tvbrittanyf).
(c)2012 Brittany Frederick/Digital Airwaves. Appears at Starpulse with permission. All rights reserved. No reproduction permitted.