A Few Minutes With... 'Degrassi: The Next Generation' Star Alex Steele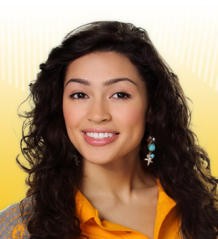 Alex Steele has experienced something that not many television actors ever do, outside of perhaps the soap opera genre - she has played two different roles on the same television series. She first appeared on Degrassi: The Next Generation as Angela Jeremiah, and now is one of the show's stars in the role of Tori Santamaria. Alex recently talked about what it's like to play two different parts on one series - and being part of a show that's shot over three hundred episodes.
"I played Angela when I was a kid and then I stopped acting for a little while," she explained. "Then I decided I really wanted to get back into acting, and after about a year, I got the audition for Tori."
It wasn't difficult for her to transition between the two: "They're totally different. Angela was a happy go lucky girl who was eating and playing with Barbies most of the time and Tori's definitely a much more mature character."
Alex was also able to rely on her sister, The L.A. Complex star Cassie Steele, who previously starred on Degrassi: The Next Generation as Manny Santos. "She helped me with my audition. She told me what the directors like to see," Alex said. "She always helps me with my scripts."
Degrassi is currently in its twelfth season, with its three hundredth episode showing next Friday, October 26. That's a pretty phenomenal number - and that's just for this series, not counting the previous programs that have been part of the Degrassi franchise since The Kids of Degrassi Street premiered in 1979. What was it like for Alex to celebrate the milestone and to be part of a show with such a long history?
"We're so excited. We had a cake," she gushed. "Honestly, it's like a legacy and I'm just awestruck to be a part of it. It's such a great feeling to be with people who are so welcoming and so eager to have me."
She's also eager for fans to see what's ahead for Tori in the rest of season twelve: "You see Maya and Zig kind of having a little romantic tension, and I'm really excited for the fans to see how Tori reacts," she added.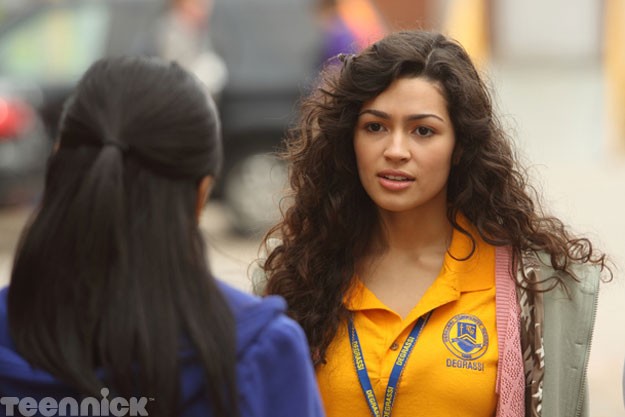 ​Degrassi​ has been a stable environment for Alex to start her career, and while she doesn't intend on leaving any time soon, she's got ideas for what she'd like to do later on. "I would love to do maybe even more series. I'd love to do features," she said. "I'd love to work with Lucy Hale, Emma Stone, Leonardo DiCaprio, Jennifer Lawrence, Rachel McAdams...to be even in the same room with them I'm sure I'd get starstruck."
Off-camera, the easygoing Alex is a true kid at heart, who loves shopping, playing with her dog, and Disney movies. "I love a lot of Disney movies," she said. "My favorite has got to be The Lion King or Aladdin. I have a lot of cartoons, a whole bunch of Spongebob and sitcoms." Some of her other favorite films include the ​Austin Powers​ franchise and DiCaprio flicks including ​Catch Me If You Can​ and ​The Departed​.
One thing that Alex shares with her alter-ego is a positive attitude, and she complements it with a self-deprecating sense of humor that shows she doesn't take herself too seriously. ​With an outgoing personality and nothing but love for everyone around her, it's easy to see why the ​Degrassi​ producers hired her twice: she's the kind of person you want to be around.
Alex is on Twitter at (@AlexaSteele). Degrassi: The Next Generation continues with a new episode tomorrow on TeenNick (check your local listings for specific time and channel).
For more from Brittany Frederick, visit Digital Airwaves and follow me on Twitter (@tvbrittanyf).
(c)2012 Brittany Frederick/Digital Airwaves. Appears at Starpulse and Examiner with permission. All rights reserved. No reproduction permitted.