A Few Minutes With... 'Dance Moms' Star Chloe Lukasiak
Dance Moms is one of Lifetime's most popular series - but what's it like for the young ladies of the Abby Lee Dance Company to be on TV? I sat down with star Chloe Lukasiak to ask her how the TV show has changed her life.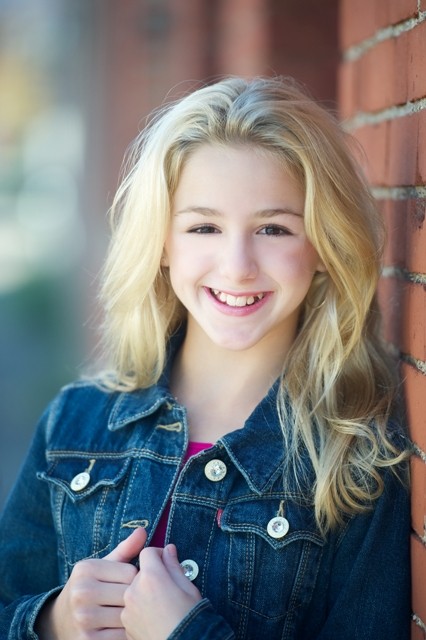 "I guess I thought it would be cool," she said, explaining how she came to be on television. "We just went through the process step by step so it wasn't like 'I'm going to be on TV!'. It was a long process."
Life as Chloe knows it hasn't changed drastically since the show's beginnings two seasons ago. "I go to regular school and then dance class after around four. When we are not taking class in the studio on camera, we are off doing our homework," she explained. "My life is pretty much the same as it's always been day to day. The only difference now is there's a camera crew following me!"
"It took a while to get used to the cameras and crew being around, especially during competitions. There's a big crane with a camera that swoops in to get our face shots while we're dancing, so we had to get used to that. Now, I hardly even notice," she added. "It's kinda weird to see myself. But it's also kinda cool."
If anything's been altered by her being on Dance Moms, it's the increased amount of public attention that she's gotten from being exposed to a national audience. "I think my biggest challenge was just getting used to being on TV and knowing how many people were going to see every dance. I'm actually kinda shy so sometimes that's a little hard for me," she said.
"I get stopped a lot in public. It's always weird when people recognize me and want a picture. Or a hug. It's funny because they feel like they know us and it was definitely something I had to get used to."
She's looking forward to what the future might bring for her. "I think winning national last season was a pretty big accomplishment for me," she said. "I would love to act! I think that's my next goal."
Even with the TV fame, when she's off-camera, she's not any different from any other girl her age: "I love to read, play outside, hang out with my friends, shop, have sleepovers. You know, just normal kid stuff!" she added.
There's one thing Chloe said fans might not grasp from watching Dance Moms. "I think you never really get to see how close we all really are," she explained. "The moms are close and the girls are like my sisters. If my mom is not around for some reason, I know I have four other moms who would do anything for me. That's such a great feeling."
Dance Moms returns to Lifetime in 2013.
For more from Brittany Frederick, visit Digital Airwaves and follow me on Twitter (@tvbrittanyf).
(c)2012 Brittany Frederick/Digital Airwaves. Appears at Starpulse with permission. All rights reserved. No reproduction permitted.