A Few Minutes With... 'Banshee' Star Odette Annable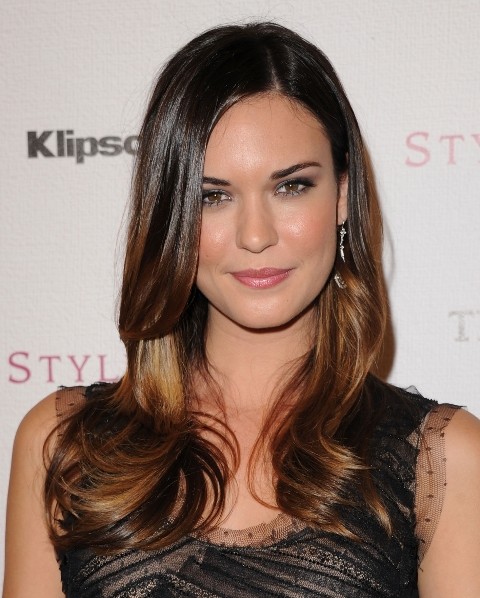 The stunningly beautiful and talented Odette Annable recently joined BFTV to share her advice for red carpet-worthy style - and to chat about her return to television!
Odette has partnered with Clear Scalp & Hair Therapy to promote their "7-Day Challenge," which encourages women to try one of the company's hair care products for one week, risk-free. You can visit their website to see the full Clear Scalp & Hair Therapy product line, and Odette explained the "7-Day Challenge" - as well as picked out her favorite celebrity looks from recent red carpets - in our video interview.
In addition to giving us her hair and fashion advice, the House actress also dished on the character she'll be playing in the upcoming Cinemax original series Banshee (hint: she's lethal!), what it was like for her to work with BFTV favorite James Wolk in the 2010 movie You Again, and the one thing you probably shouldn't do at a Breaking Bad finale party.
Banshee has already been renewed for a second season, so we'll have the chance to see Odette on our small screens for awhile to come.
You can view BFTV's video interview with Odette below.
You can follow Odette Annable on Twitter (@OdetteAnnable). Banshee premieres on Cinemax on February 1.
For more from Brittany Frederick, visit my official website and follow me on Twitter (@tvbrittanyf).
(c)2013 Brittany Frederick. Appears at Starpulse with permission. All rights reserved. No reproduction permitted.