A Few Minutes With... Actor/Producer Mike C. Manning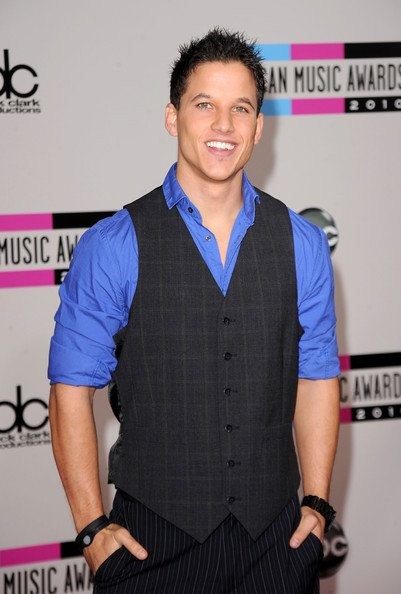 "I think that the great thing about the business is that we're all just trying to tell stories in different ways," actor/producer Mike C. Manning tells me during a recent phone chat. "Hopefully I get better and better and get bigger projects, so that one day I'm able to write and produce and act in my own stories, [and] more able to tell the stories I want to tell the way that I want to tell them."
He's calling just after his latest film, I Do, premiered at Hollywood's Ford Theater. He plays the role of Craig in a cast that includes Jamie-Lynn Sigler (The Sopranos) and Alicia Witt (Law & Order: Criminal Intent). "It's getting great reviews," he says of the flick. "It examines different relationships and it has a very political undertone to it." (The official website calls it "a film about the complexities of love, family and a green card marriage.")
This year has been a busy one for Mike. He also appeared in Black Hearts and the Hallmark Channel telefilm Operation Cupcake, which was a highlight for more personal reasons. "It's with Dean Cain and Kristy Swanson - two of my childhood heroes, Superman and Buffy," he explained.
Between the three flicks, he is already establishing a range of roles, be it a gay man in I Do or the "All-American" type in Operation Cupcake.
Whoever he's playing, one thing he's always looking for with each part that comes his way is significance beyond just entertainment. "I'm lucky enough to start to be able to pick certain roles and really pursue being a part of certain projects that I think are meaningful to me," he says. "I try to be involved with roles that kind of speak to me."
Beyond that, anything is possible. "You're always looking for something that you haven't done," he continued, though he does have his eye on one genre in particular. "If a sci-fi role came to me right now, or a superhero role, I would jump on it because that sounds like a lot of fun," he told me. "I love action. I'm the type of guy who, [with] The Avengers, I went to a midnight showing with my Iron Man T-shirt on and I was screaming the whole time."
An actor since he was fourteen, Mike says that his interest in acting began when he started doing theater. "I just fell in love with the idea of becoming a different character. The entire idea of acting is that you get to kind of absorb and live in the life of somebody else. It was really fun to kind of step out of my everyday life."
In addition to acting, Mike has ventured into producing with the documentary Kidnapped for Christ, which is in post-production. He describes it as "a project shedding light on institutional abuse with adolescence." He was also part of the cast of MTV's The Real World: Washington D.C. in 2009-2010.
The significance Mike looks for in his acting roles is the same thing he strives for in his personal life. He is passionate about extending his goals beyond career success, as an outspoken activist for numerous causes. He's working on a book, and has given speeches at over three dozen schools on topics that he's passionate about. Of his charity work, he says, "I've been fortunate enough to be involved with many non-profit organizations, particularly ones that fight for equal rights. My heart will fall in love with a certain non-profit and I'll get more involved than maybe the average person might.
"Back in February, a group of friends and I threw a fundraiser for a homeless youth program at the L.A. Gay and Lesbian Center, and ended up raising over $300,000 for the program, which was just incredible. To have it go so well and see the direct impact that it has on a population that I care about is great."
Mike has integrated his positive off-camera message into his career as well. "I produced a TV show a couple of months ago called The Passion Project, a pilot which had kind of a feel-good message about being able to make a change in the world," he continues. "It's definitely helped me realize that I'm just one piece in the puzzle and as much as we actors like to think it's all about us, it's not all about us."
No matter what the future holds for Mike as an actor, he's already making an impact in the world at large, with a half-dozen organizations he's worked with or currently supports. One gets the sense that is more gratifying for him than any acting accolade he could earn, and that's admirable. For all the stories he's trying to tell, Mike is doing an excellent job writing his own...the kind of story we need to hear more often.
For more about Mike, visit his official website. For more from Brittany Frederick, visit my Starpulse writer page and follow me on Twitter (@tvbrittanyf).
(c)2012 Brittany Frederick/Digital Airwaves. Appears at Starpulse with permission. All rights reserved. No reproduction permitted.