A Drunk Charlie Sheen Greets Fans At Taco Bell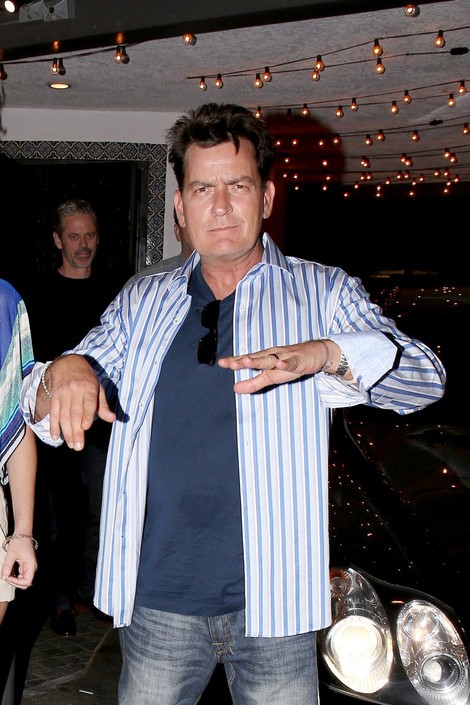 Charlie Sheen recently claimed that he always takes time out to meet his fans, and a new video appears to prove that point.
The actor was filmed on what appears to be a cell phone at a Taco Bell drive-through. The video was taken through a car, and it shows Sheen coming up to the driver and apologizing for being under the influence.
"I'm sorry, I'm so f**king hammered," he says.
The driver, Jayden, tells Sheen he's with a woman named Tamara, who's a "big fan." Sheen then asks the couple if they are in a fight.
Jayden asks about the actor's tattoos, and Sheen pulls his shirt to one side to show them off.
Sheen bashed Rihanna in May after he and his adult star fiancee Bret Rossi were in a restaurant and wanted to say hello to the singer, who blew them off. He was angry because he "always" takes a moment to greet his fans.