A Dolphin Humps An Innocent Woman & More On 'An Animal #$*% My Vacation' On Nat Geo WILD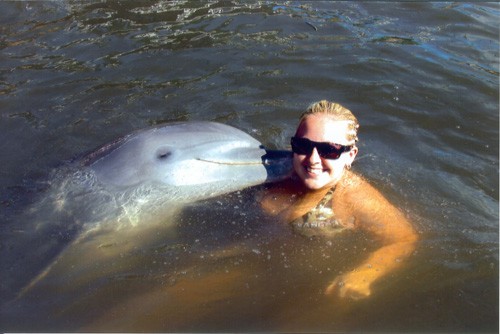 Between a bear taking the family Prius for a spin and a dolphin taking its sexual aggression out on an innocent tourist, it's safe to say that these vacations did not go as planned.  

With home cameras running, see the craziness ensue, the bleeping "!#@!" words screamed and the holiday of a lifetime that took an unexpected turn with the help of some mischievous baboons, sea lions, bears, dolphins and more. Go back to the scene to hear from the kids in awe, the moms and dads frantically watching, and the couples or single travelers who couldn't get a reimbursement from the beasts of nature that ruined their vacation.

An "Animal #$*%  My Vacation Premieres" September 3 at 10 p.m. ET/PT on Nat Geo WILD.

Watch the clip below featuring the aforementioned randy dolphin (in fact, it's been rumored that dolphins are one of the few species, like men, that have sex for fun).