A Curvy Kourtney Kardashian Hits The Pool With Daughter Penelope In Miami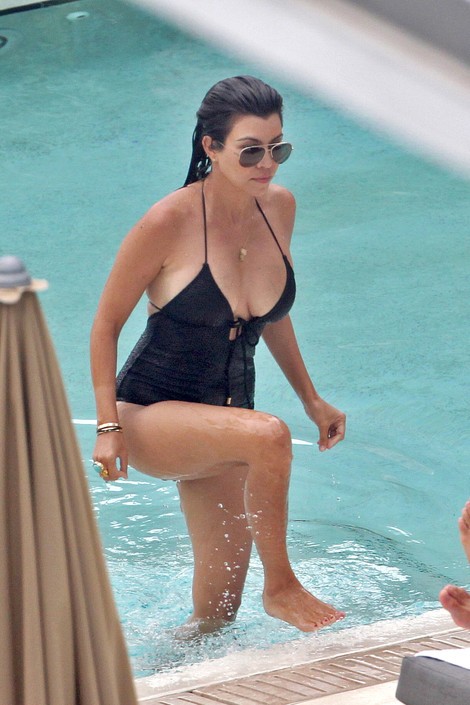 We spotted Kourtney Kardashian wearing a low cut, one-piece swimsuit at the pool with her boyfriend Scott Disick and their children Mason and Penelope in Miami, Fla., over the weekend.
Little Penelope, who just turned one, seems to be following her family's penchant for animal prints and wore a leopard-print bikini. Is a two-piece too mature for a 12-month-old baby? Not if she's related to the Kardashian clan!
The family spent several days hanging out in the sun and water. On Saturday, Kourtney wore a bright yellow, strapless bathing suit.
Apparently, Kourt's figure hasn't changed much since middle school. On Sunday she was able to squeeze herself into a dress she wore when she was a young lady! The reality star posted a photo of herself in a skin-tight cartoon dress on Instagram. "Been waiting to wear this Versace number again since 7th grade," she captioned the pic.
Check out more photos of Kourtney at the pool...