A Crime They Didn't Commit In... Today's Links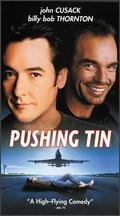 Check out some of the best links and viral videos found around the web today. And be sure to visit our
On the Web
section where we're constantly pouring in the best stuff from around the tubes.
Lost in translation: 20 baffling foreign movie posters
- Cracked
Super Bowl Hooker Round Up
- Smoking Gun
100 Hottest Women of 2009
- PopCrunch
23 years ago today, seven astronauts "slipped the surly bonds of Earth" to "touch the face of God"


"Lost" Name Theory (This is fantastic if you're a "Lost" fan -ed.)
- EW.com
Angelina & Billy Bob want to make another movie together. If it's anything like "Pushing Tin" maybe they shouldn't
- Pop on the Pop
T.I. is lewd and hairy
- Bossip
Tom Cruise lightsaber:


Ashley Scott is that other chick from "Into The Blue." You know, the one you never noticed because you were staring at Jessica Alba
- IDLYITW
The greatest snack food football stadium ever built
- Holy Taco
Lauren Ridealgh - we don't care how you pronounce it, she's hot!
- Celebslam
1926 Snowmobile - They had donuts back then!

Shauna Sand shows off her new skanky boobie tattoo on a Segway
- IDLYITW
Britney Spears is looking fantastic getting ready for her tour
- Hollywood Tuna
Ridley Scott is reviving The A-Team
- Defamer

Like what you see? There's lots more of this stuff in Starpulse's
On the Web page!
Check out and bookmark the
On the Web
page and check back often for some of the hottest, funniest and craziest crap on the web!
Click the pics for gallery & larger images