A Conversation With The Joffrey Ballet's Fabrice Calmels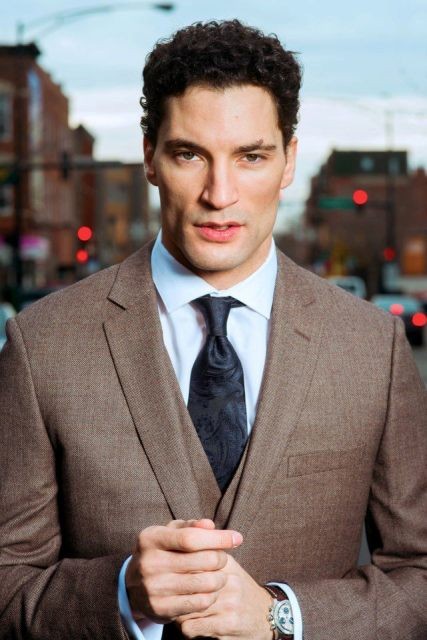 Ballet is a storied art form with a rich history, but it's become somewhat overlooked when we consider modern entertainment. BFTV recently chatted with Fabrice Calmels, principal dancer at Chicago's legendary Joffrey Ballet, about what it really takes to be a ballet dancer and why we should appreciate the art of ballet a little bit more.
"[There's] a really huge misconception of what ballet is all about," Fabrice told us. He's been with Joffrey for more than a decade, trained at the renowned Paris Opera School, and started ballet when he was just three years old in his native France, so he really has lived the art.
So it's surprising to find out that he didn't necessarily mean to go down this career path. "It was not my choice. Simply circumstance brought me to the ballet," he explained. "My sister was taking ballet classes, and after school, I had to go to ballet with her and watch her for an hour and a half."
Thus began Fabrice's remarkable journey in the world of ballet. He trained for the Paris Opera School, being accepted there in 1991. Seven years later, he moved to the United States and was involved with a number of ballet companies, including the Pennsylvania Ballet and the Boston Ballet, before joining Joffrey in 2002. All that requires a lot more than just being able to dance.
"Ballet is the hardest form of athleticism in the world. There's nothing harder than ballet," Fabrice explained. "It joins two things - flexibility and strength. To get the two together, it's almost impossible. [And] it's an art form, because we tell a story. You tell a story with your body, and you have to make it look very easy. Sometimes people don't really understand how difficult it can be."
That includes a training regimen which he described as "Constant attention. What you're eating, what you're drinking, how much you sleep. It's like a machine; you have to really take care of [your body]. At the Joffrey Ballet, we start at 9:45 AM and we go all the way to 6:30 PM, and on the weekends we perform."
Speaking of performing, since ballet takes place in front of a live audience, there's zero room for error amongst the company. "Almost like gymnastics, you need to land things every day. And you have to do this in front of everyone. It's nervewracking constantly," Fabrice told us, adding that "It becomes harder with time. The knowledge gets better with time, but it becomes harder [physically]."
And this is no small physical undertaking. Check out this glimpse at Joffrey's recent production of The Nutcracker to see just what these folks are capable of.
Yet as demanding as his career is, it's also been very worthwhile. "When I look back, I really appreciate that I'm the tallest ballet dancer in the world," he continued. "I'm 6'6" and a half. When everybody thought I wouldn't have a career, I kind of broke those boundaries. I proved that it was possible that a person my height could do ballet. I've danced big ballets such as Othello [and] Apollo from Balanchine. That's a huge achievement."
So to recap: professional ballet means working eight-hour days all week to adequately prepare, while constantly paying strict attention to your body, and then spending your weekends performing in front of audiences with absolutely no second chances. This isn't that pop-culture image of a ballerina in a tutu doing a few pirouettes. It's constant hard work to push the human body to be its absolute best. No wonder Fabrice is dedicated to making sure that ballet gets its due.
"It's really important to point out that ballet is a very physical and demanding art form," he told us, "and should get more attention than it's getting." Hopefully, more modern audiences will discover an appreciation for this historic art.
For more on Fabrice, you can visit his official website (fabricecalmels.com) and follow him on Twitter (@fabricecalmels).
(c)2013 Brittany Frederick. Appears at Starpulse awith permission. All rights reserved. No reproduction permitted. Visit my official website and follow me on Twitter at @tvbrittanyf.