A Confident Disney Has Sequel In Works For 'Oz The Great And Powerful'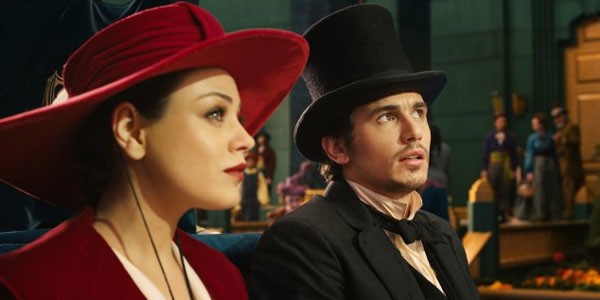 'Oz the Great and Powerful' is only hours old in the box office, but already it's been leaked that Disney has a sequel in the works.
Actress Mila Kunis has just confirmed the follow-up to 'Oz the Great and Powerful' which would continue the adventures of Oz, played by James Franco in the fantasy film.
Kunis, who plays Theodora, one of three witches, tells EOnline.com, "We're all signed on for sequels," while Michelle Williams, who stars as Glinda the Good Witch, adds, "Wherever Sam (Raimi, director) goes, I'll go. I'd do anything Sam asks me to do. I'd get stuck in quicksand with him."
According to The Hollywood Reporter, scriptwriter Mitchell Kapner has been tapped to pen the next installment.
The film has opened to mostly positive reviews, including ours, which says it's 'great family fun.'