A Casual Kristin Cavallari Rocks The Tight Jeans & Loose Blouse Look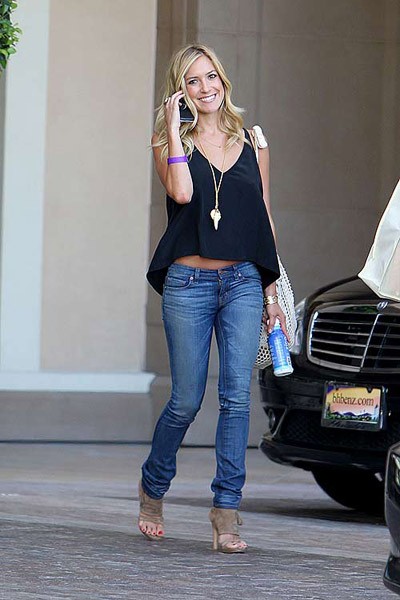 "The Hills" star Kristin Cavallari was in a happy mood as she left the Montage Hotel on Thursday. She looked casual in jeans and a belly-baring black blouse.

The reality TV star has been plagued by reports in recent months that she has a drug problem. Cavallari claims the cocaine story started earlier this year when her co-stars started suggesting she needed to calm down when her partying ways got out of control.

She did confess to trying cocaine when she was a teenager, but she no longer uses the "disgusting drug." She said in May, "It's no shock that I drink... but I'm not doing anything that I shouldn't be doing...I'm off of all drugs...I'm actually really healthy; I take care of myself."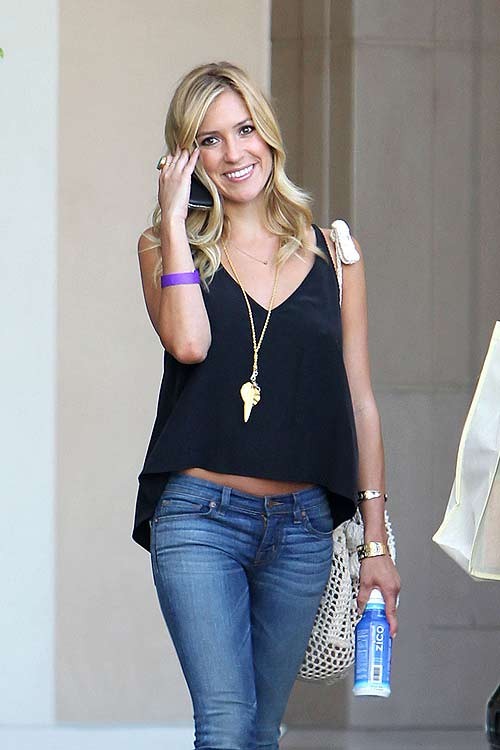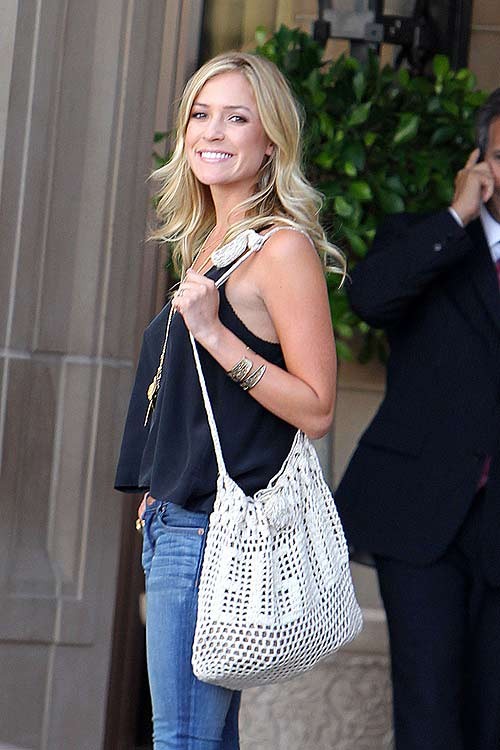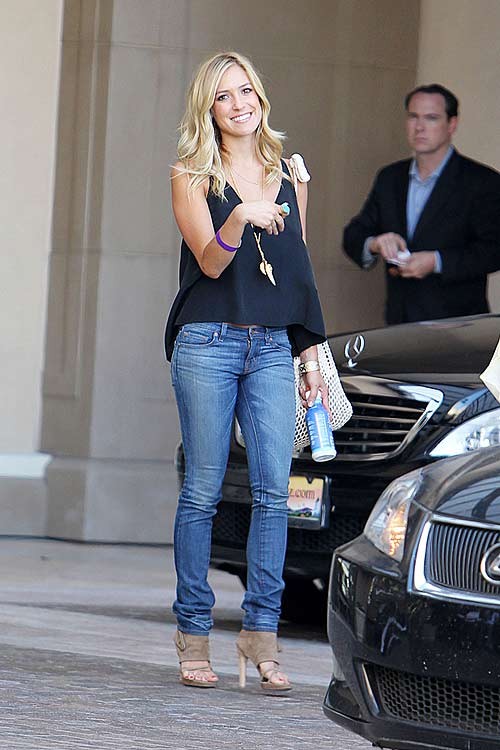 Click for more great Kristin Cavallari pictures: