A Bruised Emma Roberts Wears A Revealing Tube Top At Coachella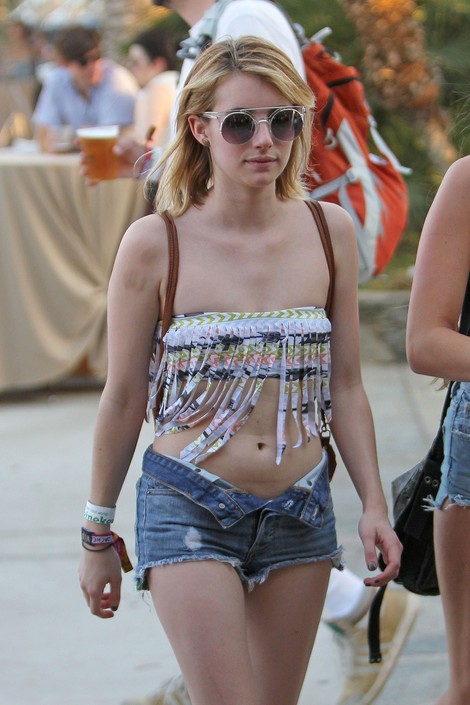 Fashion wise, Emma Roberts didn't put her best foot forward at the Coachella Music Festival over the weekend. The actress wore tiny denim shorts (which she unbottoned for effect) and a fringe tube top. She also wore white converse sneakers and pink socks.
The actress sported two big bruises on her right shoulder.
Many celebrities flaunted their individual styles at the event, including Katy Perry, Vanessa Hudgens, and Paris Hilton.
Emma can't seem to get enough of the music festival. She also attended last weekend and made public her rekindled relationship with "Glee" star Chord Overstreet.
See more photos of Emma...