A Bronzed & Bikinied Aubrey O'Day Lets It All Hang Out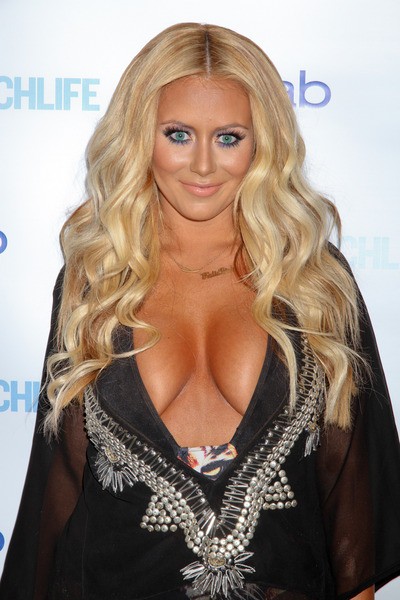 Aubrey O'Day likes to make a splash - which is exactly what she did in Las Vegas on Sunday. The singer/reality star hosted a pool party at the Hard Rock Hotel and Casino and posed for photographs in a very revealing swimsuit.
The creative bathing suit that was cut dangerously low in front and had little coverage in the back.Even her "coverup" didn't cover up much of her body.
She tweeted a photo of her outfit: "Love my We Are Handsome suit! What do you guys think?" She also wrote, "It's always good 2 make a splash. Love @rehab_LV!"
At one point Aubrey posed with her beloved dogs Ginger and MaryAnne. Aubrey appeared in the most recent season of "Celebrity Apprentice."
See more photos of Aubrey...