A Bra-less Paris Hilton Gets Her Hair Done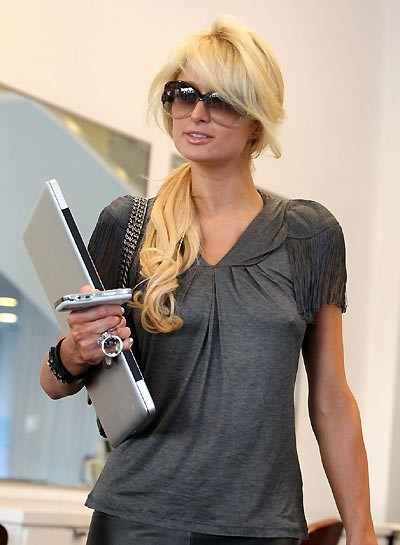 We caught Paris Hilton carrying her Apple laptop and cell phone after getting her hair done at a salon in Beverly Hills yesterday. 
The hotel heiress took to Twitter on Sunday to let friends know that she lost her cell phone. Everybody panic! Someone stole her T-Mobile Sidekick account back in 2005. Her famous friends feared people would gain access to the numbers and details of the rich and famous.
A prankster posted numbers of numerous celebrities online. Those whose direct numbers were revealed included Christina Aguilera, Ashlee Simpson, Vin Diesel and even San Francisco Mayor Gavin Newsom.
See more photos of Paris here!