A Bra-less Lindsay Lohan Doesn't Let Her SCRAM Bracelet Stop Her From Having Fun!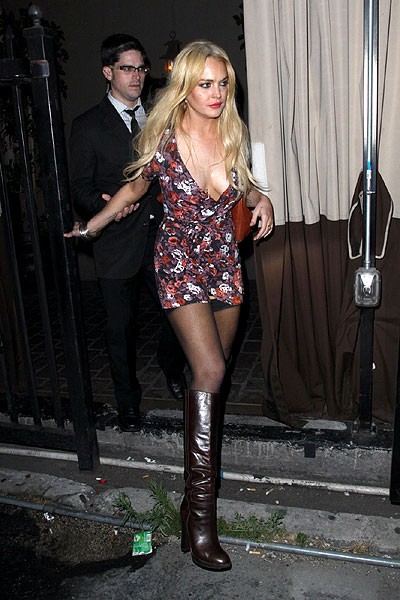 Lindsay Lohan was hanging out of her dress on Sunday when we spotted her leaving Bardot in West Hollywood at 3 a.m. Of course she covered up her alcohol monitoring SCRAM bracelet with brown knee-high leather boots.

And apparently SCRAM devices tear the hell out of your nylons - if you choose to wear them, that is, like Lindsay did.

She's currently wearing the device after missing probation hearings related to drug and drunk-driving arrests. If she had just sacrificed a few of her precious partying hours to attend a couple of hours worth of classes she'd have avoided this whole mess.

Lindsay's personal assistant Elinore reportedly quit last week because she was "exhausted" and had "had enough of Lindsay's demands." Elinore had only held the position for a few months and was upset after the actress ordered her to remain at her side "for days on end."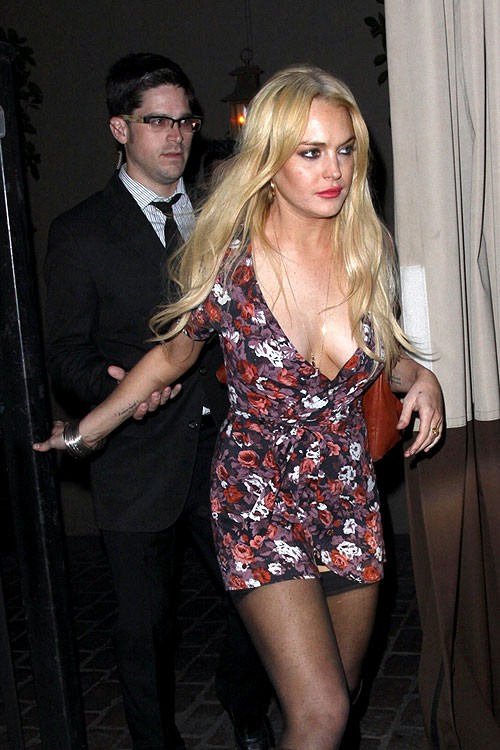 ^ click for next image ^
Click the pics for larger images:
- Click here for more Lindsay Lohan pictures! -