A Blonde Kim Kardashian Is A Sexy Mermaid At Midori Halloween Party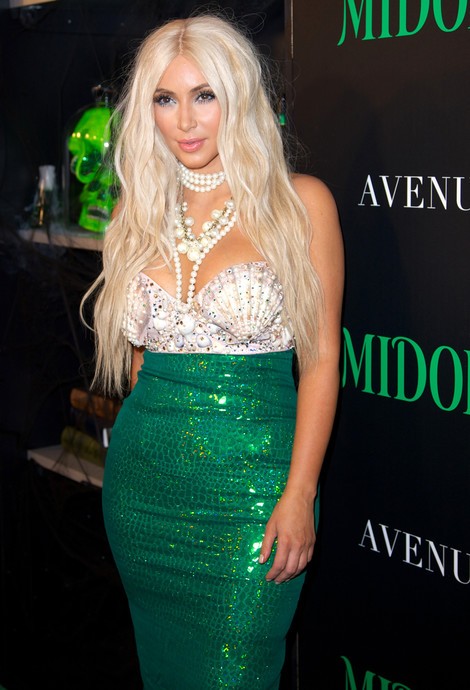 Celebrities love dressing up for special occasions, and Halloween is no exception. We spotted Kim Kardashian attending the Midori Halloween party in New York City over the weekend wearing a spectacular mermaid costume.
The reality star put on a blonde wig and wore a sparkly, fish scale green skirt with a corset-like top that featured seashells over her bosum. She paired the look with several strands of pearl necklaces.
Her boyfriend Kanye West looked like a sailor, opting for a simpler costume - a striped shirt and red loafers.
The couple's water theme was definitely appropriate as Hurricane Sandy set course to hit the Northeast in the next couple of days.
Check out more photos of Mermaid Kim...