A Bikini-Clad Paris Hilton Plays With Her Puppies In Malibu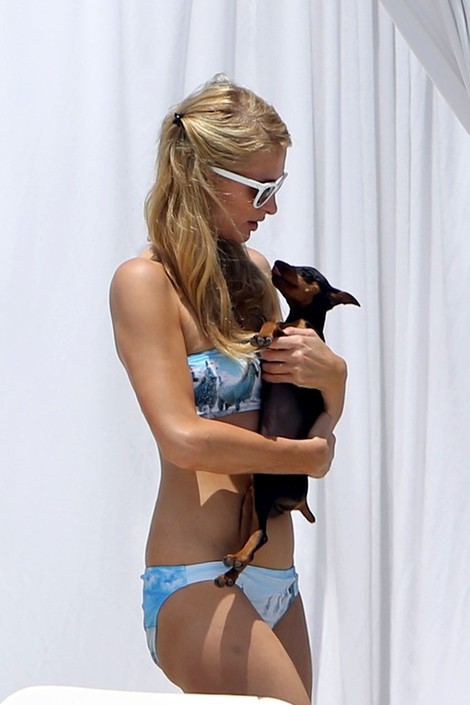 We spotted Paris Hilton showing off her bikini body while taking her dogs for a walk on the beach in Malibu, Calif., over the weekend. The socialite strutted her thin frame in a blue bandeau bikini with horses printed on it. She clipped her hair back and wore 80s throwback white sunglasses.
She tweeted on Sunday: "Lovely day in Malibu. Lunch at @NobuMalibu then dinner at Taverna Tony's. Two of my favorite restaurants. I love Japanese & Greek food."
A real-life incident in Hilton's life was recently made into a big-screen film. "The Bling Ring," a film based on teenagers who stole more than $3 million worth of goods from Hollywood homes hit theaters in June.
Star Emma Watson was invited to check out Hilton's mansion while making the movie and was shocked by the star's closet. The actress told the Radio Times last month: "She could never wear all of those clothes, and half of them were brand new and still had the price tag on. But I suppose she just bought them to have them."
Check out more photos of Paris on the beach...