A Bikini-Clad Kendall Jenner Spends Independence Day At The Beach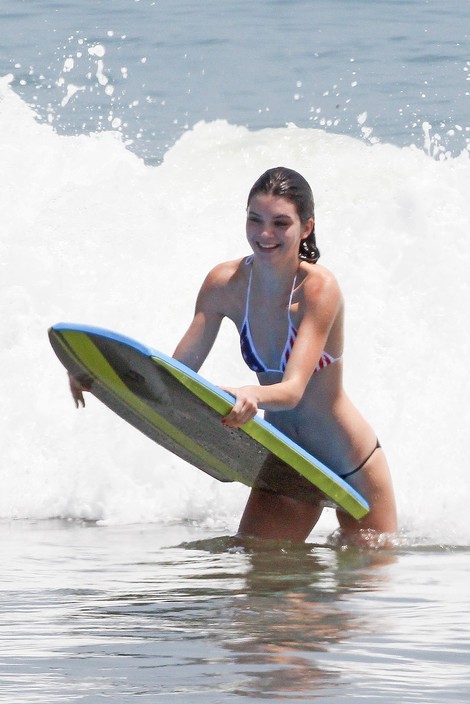 We spotted reality star/model Kendall Jenner enjoying the sun on Thursday in Malibu, Calif. The "Keeping Up With The Kardashians" star spent the fourth of July splashing in the waves and riding on a bodyboard.
Jenner showed off her patriotic spirt in a red, white and blue bikini.
She also posted a photo of herself on Twitter wearing socks with stars and stripes and the message: "Happy 4th of July everyone! rocking my Arthur George American flag socks today."
Jenner appeared to have enjoyed the Independence Day celebrations. Early this morning she uploaded an image of sparklers on Instagram with the caption: "hope everyone had a great 4th! goodnight."
Check out more photos of Kendall at the beach...