A Bikini-Clad Kelly Brook Gets Sexy In A Phone Booth In Cannes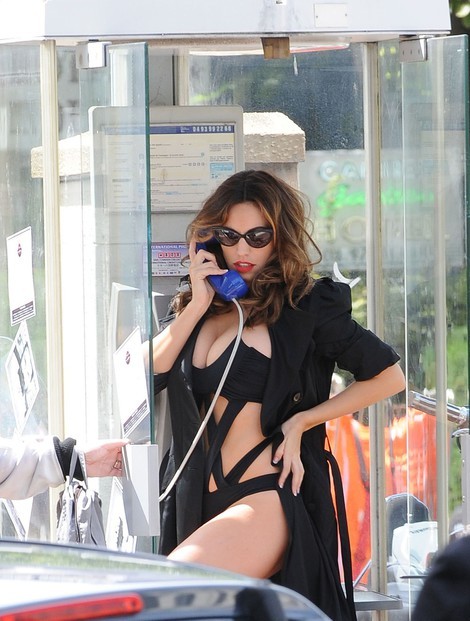 We spotted British model Kelly Brook posing in a cut-out black bikini for a photo shoot during the Cannes Film Festival. The model was stuffed inside a phone booth (those still exist?) while showing off her ample curves.
Brook started her model career at age 16. She eventually became a Page Three girl for the Daily Star tabloid, cementing her fame. She has appeared in FHM's "100 Sexiest Women in the World" list every year since 1998.
Two years ago she starred in "Piranha 3D" in which a powerful underwater tremor released scores of man-eating prehistoric fish into the waters and a group of unlikely heroes had to band together to defeat the razor-toothed predators.
See more photos of Kelly...