A Bikini-Clad Ashley Tisdale Turns 27; Celebrates With Boyfriend & Selena Gomez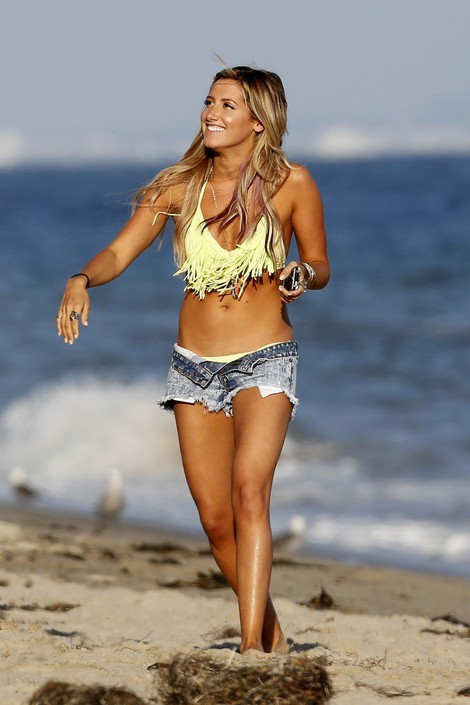 Ashley Tisdale celebrated her 27th birthday on Monday at the beach in Malibu, Calif. She wore cut-off jeans and a yellow fringe bikini top.
The "High School Musical" star was joined by her boyfriend Scott Speer and fellow Disney star Selena Gomez.
Ashley appeared to have a great time playing with her dog barefoot and getting some hugs and kisses from Scott.
Pal Selena also got in the fun and at one point was carried around in the sand by a male friend. Gomez's boyfriend Justin Bieber was noticeably absent.
Tisdale stars in the upcoming film "Scary Movie 5" and is making a guest appearance on the FX series "Sons of Anarchy" as a high-priced call girl.  Gomez stars in "Spring Breakers" about college girls who go to jail after robbing a restaurant in order to fund their spring break vacation.
See more photos of Ashley, her boyfriend and Selena...