A Beginner's Guide To One Direction
Do you like One Direction, but you're tired of people calling you a "directionator" because you don't know every single thing about One Direction?
Are you a huge directioner wanting to know more about the boys?
Or are you someone who is just curious about as to what One Direction is because you have no idea what on earth the worldwide phenomenon known as One Direction is? (Harry Styles would have something to say to you: GET OUT OF MY KITCHEN!)
Well, look no further! Starpulse has compiled a list of FIFTY facts and trivia about the boys just for you directioners!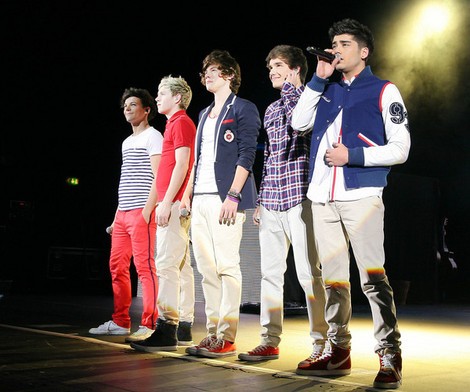 1)      One Direction is a British-Irish boyband (never, EVER leave out the word Irish or you might just get stabbed with carrots) comprising of 4 British members: Harry Styles, Liam Payne, Louis Tomlinson & Zayn Malik and 1 Irish member: Niall Horan.
2)      Niall is the only blonde in the band. However, his natural hair color is brown. He has been dying his hair blonde since he was about 12 years old.
3)      One Direction was formed on Jul 23 2010 at 8:22pm on the seventh series of X Factor UK.
4)      The first song 1D sang together on the X Factor was "Torn", and they sang it at Simon Cowell's house.
5)      Louis was stung by a sea urchin.
6)      Louis' name is pronounced without the 's'. Pronounce it as 'Lewis' and you'll find yourself being the target of many, many spoons.
7)      Zayn's name used to be spelt 'Zain'.
8)      Niall and Liam have the same middle name: James.
9)      Harry and Niall are the only single members of the band (well, one of them is soon to be taken by Demi Lovato). Liam is dating dancer Danielle Peazer, Louis is dating model Eleanor Calder and Zayn is dating singer Perrie Edwards. Insert sad faces here.
10)   Louis likes girls who like carrots. He also likes girls who like Lamborghinis.
11)   Harry is the flirt of the band, and has kissed the most number of fans (according to Zayn).
12)   Liam is known as 'daddy direction' because he's the most sensible member of the band.
13)   1D's debut single was 'What Makes You Beautiful'.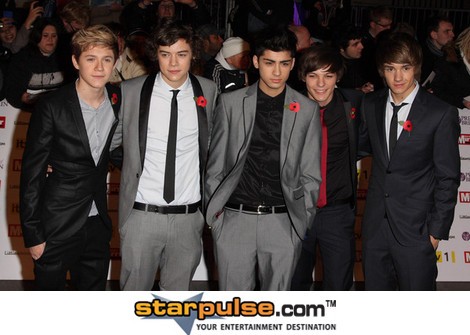 14)   Harry's mom grounded him for a week after he commented to X Factor winner Matt Cardle about how many p*****s he was going to get if he won the competition.
15)   Louis once prank-called 118 and when they asked for his name, he replied, "T, E, R, R, R, R, R, R." When asked how many R's there were, he replied, "Err… Six!" And that is how the 6 R's of One Direction came about.
16)   All the boys of 1D were infatuated with Anne, Harry's mom. They even called her a 'MILF' once!
17)   None of the boys are virgins.
18)   Niall broke up with his then-girlfriend Holly to concentrate on his career. She claims that X Factor broke them up. Our favorite Irish lad apparently felt bad about it, as he reportedly repeatedly apologized to her.
19)   Liam is afraid of spoons.
20)   Niall is afraid of clowns.
21)   Louis had a pet pigeon named Kevin. His fate is currently unknown, but knowing Louis, he's probably stuffed in a huge box of carrots. Or maybe Niall got hungry and accidentally had Kevin for lunch. Just speculating.
22)   Harry once dated TV personality Caroline Flack. There was an age gap of 15 years. It was later revealed that the relationship was more of a physical one, if you get what we mean.
23)   Zayn is the vainest member of the group.
24)   Louis and Harry are in a bromance. Their couple name is Larry Stylinson. They're BFFs – they even moved in together! (P/S: we definitely 'ship' Larry Stylinson!)
25)   When Louis first met Harry, he was looking into the mirror and admiring his curls. Who wouldn't want to admire gorgeous curls like that?
26)   Zayn's a frequent user of Picnik, and is rumored to be grieving over the closure of the site. Cheer up Zayn, it's still available if you have a Google+ account! By the way, if you decide to create one, let us know. Not that we're going to stalk you or anything.
27)   Harry loves being naked. Niall said that Harry's constant nudity was contagious.
28)   Niall once said that if Harry wears a hat, it means he got some action the night before.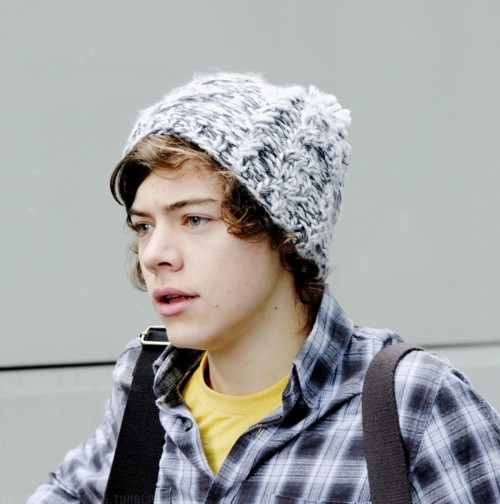 29)   The boys love to cross-dress during their shows. No, not as another gender – as one another. It's quite hilarious, really.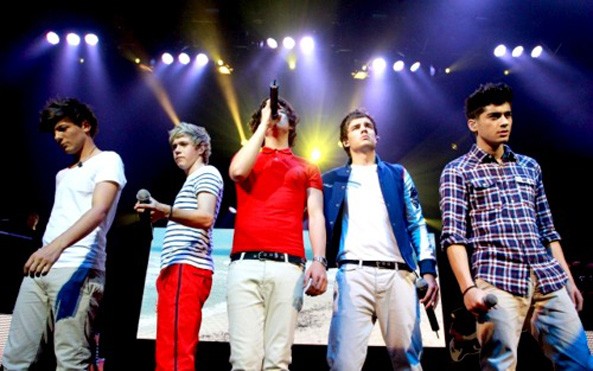 30)   Niall is a huge fan of Nando's.  He holds a Nando's black card, which entitles him to free meals at Nando's. The black card is only available to celebrities.
31)   Louis has twin half-sisters, Daisy and Phoebe Tomlinson.
32)   Louis' full name is Louis William Tomlinson, although he was born Louis Troy Austin.
33)   Zayn is the only member of the band who smokes. He is trying his best to give up the bad habit because he knows that his fans don't like it.
34)   A fan once gave Zayn a book about how to quit smoking. He broke down and cried, hugging her tightly in his arms.
35)   A 1D concert is never complete without Niall's Irish jig and Louis' thrust.
36)   Liam's hair is constantly changing. It was curly at one stage, and his band-mates suspected that he was trying to copy off Harry's hairstyle.
37)   Liam only has one functioning kidney due to a childhood illness. Because of this, he cannot drink alcohol.
38)   Harry has four nipples.
39)   Zayn is known as 'Bradford's Bad Boi'. He was expelled from two schools for fighting.
40)   Louis' nickname is the 'Swag Masta from Doncasta'. He was held back a grade at school.
41)   Liam needs spell-check on his phone. I mean, have you seen his tweets? He also needs punctuation that doesn't involve ':' and ')'.
42)   The team that manages 1D's official Twitter is known as 1DHQ.
43)   Any girl who is or was in a relationship with any of the 1D boys is subject to bullying, death threats and hate tweets from fans. So if you're convinced that you're going to be the next Mrs Horan or something, don't say we didn't warn you!
44)   Niall has been described as a very good kisser.
45)   Harry hates it when fans tweet him tweets with a huge space in- between just to grab his attention.
46)   Louis and Liam once got into a NERF gun fight while they were both doing separate interviews, much to (one of the) interviewers' disdain.
47)   Niall hates vegemite.
48)   Zayn used to date X Factor runner-up Rebecca Ferguson.
49)   Jealous fans once sent hate to Niall's cousin Emma Horan because they thought she was in a relationship with him.
50)   One Direction is awesome. Period.
Phew! That was long, but we hope that your knowledge of One Direction has broadened now, or else… *whips out a carrot*
Here is One Direction's awesome music video, "What Makes You Beautiful", the first single off their debut studio album Up All Night.