A Beautiful Blonde Olivia Wilde Gets Glammed Up For Revlon Commercial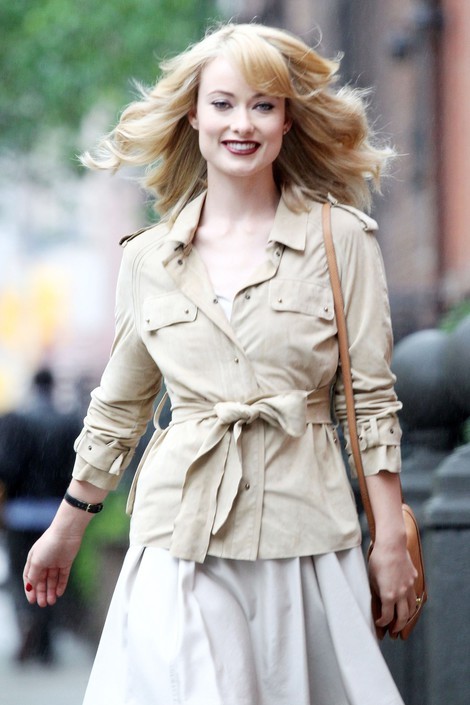 We spotted Olivia Wilde filming a new Revlon commercial in New York City yesterday. The newly blonde star strutted confidently down the street despite the drizzling rain.
The actress wore a white dress, beige jacket and matching booties. Her wavy blonde hair was light and bouncy, and she wore dramatic dark red lipstick.
Wilde recently confessed to British GQ magazine, "I was very sexually mature at a very young age. I was very comfortable with it and talking about it, and once someone hears a young woman speak candidly about sexuality, it's like, 'Whoa!' You get labeled."
She stars in several upcoming films, including "The Incredible Burt Wonderstone" about a down-on-his-luck Las Vegas magician (Steve Carell) who joins back up with an old partner (Steve Buscemi) to take on a new school illusionist (Jim Carrey).
See more glamour shots of Olivia from the set...