A Battle For Suri's Affection? Katie Holmes' Friend Claims Tom Cruise Spoils Daughter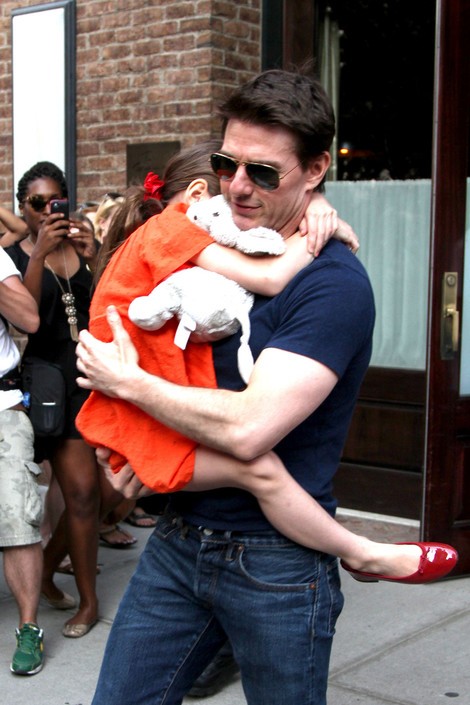 Katie Holmes could be worried that Tom Cruise is trying to sway his daughter, Suri, from her mother. Reports say Cruise has taken advantage of his time with his daughter, whisking her away on luxurious trip.
Recently, Tom took Suri to Steven Spielberg's estate in the Hamptons via helicopter. After a pool party in what we assume is a giant pool, they took a private jet down to Disney World - where Suri was treated to a personal costume party (she went as the Little Mermaid).
"This is not good," said a friend of Holmes from Ohio, to Chicago Sun-Times. "As if Suri wasn't already spoiled enough, this is only making it worse. … Now she's demanding only travel on private planes, for God's sake. She's just 6. Can you imagine what she'll be like by the time she's a teenager, if this keeps up?"
"Plus Tom never disciplines her one little bit. Katie is the one who has to do that, and it's not good for that to be so totally one-sided."