Gisele Bundchen
Birth Name:
Gisele Bundchen
Born:
07/20/1980
Birth Place:
Horizontina, Rio Grande do Sul, BR
Bundchen and her fraternal twin sister Patricia were born on July 20, 1980, and raised in Horizontina, Brazil, a small town in the state of Rio Grande do Sul. As a girl, the future model was teased by schoolmates for her height - she reached 5'11" at an early age - and her thin physique, which earned her the nickname "Olivia Palito," or Olive Oyl. At 14, Bundchen was spotted by an agent from the Elite Modeling Agency while out with friends in the city São Paulo, but she rebuffed their interest in her. The following year, after giving the idea of modeling money some serious thought, she entered the Elite Look Modeling Competition and finished in second place. Over the objections of her fathe...
Continue Bio >>
Photos:
View All Pictures >>
Videos:
Facebook:
Gisele Bündchen
Muito obrigada Neymar Jr. e Instituto Neymar Jr por apoiarem essa causa conosco :)
Neymar Jr.
Gisele Bündchen, eu e o Instituto Neymar Jr estamos com você, também apoiamos a campanha das Nações Unidas #WildforLife (Selvagem pela Vida) que visa mobilizar o mundo pelo fim do comércio ilegal de animais selvagens. Hoje, eu estou usando o meu nome para mudar o jogo para os tigres. E você, quer fazer parte desta campanha? Assine seu nome. Mude o jogo. https://wildfor.life/give-your-name-to-change-the-game
Wednesday 25th of May 2016 10:13:56 AM
Gisele Bündchen
Much of the world's wildlife is facing extinction. To overcome this, we need a radical change in people´s attitude all over the world. Today I'm joining the fight to save these endangered species everywhere. Please join me, find your kindred species on https://wildfor.life/quiz and help me to end the criminal trade of poaching that is pushing species to the brink of extinction. #WildforLife 🐅🐢🐘 Grande parte da vida selvagem está em perigo de extinção. Para transformar isso, precisamos de uma mudança radical na atitude das pessoas em todo o mundo. Hoje, eu estou me juntando a luta para salvar as espécies ameaçadas de extinção. Acesse o site https://wildfor.life/quiz, responda o quiz, se transforme no animal que quer defender e ajude a espalhar esta mensagem para acabar com o comércio criminoso dos animais selvagens pelas redes.
Timeline Photos
Wednesday 25th of May 2016 09:33:38 AM
View All Facebook Posts >>
Popular Movies and Television: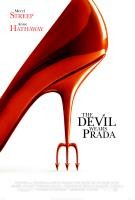 The Devil Wears Prada
Taxi
2006
Victoria Secret's Fashion Show
2004
Reel Comedy: Taxi
2004
Save the Music: A Concert to Benefit the VH1 Save the Music Foundation
2004
VH1 All Access: Victoria's Secret Angels Undercover
2004
Victoria's Secret Angels Undercover
2003
Victoria's Secret Fashion Show
2002
Maxim Hot 100
More Credits >>