Christie Brinkley
Birth Name:
Christie Brinkley
Born:
02/02/1954
Birth Place:
Monroe, Michigan, USA
Born Christie Lee Hudson on Feb. 2, 1954, in Monroe, MI, to Donald Hudson, a television writer who worked on shows such as "The Virginian" and "The Man From U.N.C.L.E.," and Marge Hudson, Brinkley grew up in sunny Malibu, CA and attended Lycée Français de Los Angeles, a bilingual French-American school, where she worked as an entry-level illustrator. Fluent in French, Brinkley went on to study art in Paris after graduation, and found work as a professional illustrator. While living in the City of Lights, Brinkley's stunning all-American looks - most especially her brilliant smile - caught the attention of a photographer; the encounter leading to Brinkley signing on with the esteemed Ford M...
Continue Bio >>
Photos:
View All Pictures >>
Videos:
Billy Joel Dad Again at 65
Christie Brinkley's Eye Injury and More Details About Dr. Brandt's Death
7 of Hollywood's Friendliest Divorces
Christie Brinkley Attacked 'Trying To Save A Bird'
Christie Brinkley Tries to 'Save a Bird,' Needs CAT Scan
Of Course Everyone Wants to Know Christie Brinkley's Beauty Secrets
Facebook:
Christie Brinkley
I was just reading in World Wildlife Magazine that the number of migrating Monarch Butterflies are at their lowest levels in 20 years! But there is an easy and BEAUTIFUL solution..we all need to plant Milkweed seeds ...its the ONLY place the butterflies lay eggs and it's a food source that happens to be beautiful! Its easy to grow and I have just provided a link for the seeds...I think the flowers look like they are made with seashells, don't you? I just love knowing we can make a difference in something so important and lovely!
100 Common Milkweed Seeds MONARCH BUTTERFLY Native Wildflower
100 Common Milkweed seed, collected at the end of the 2014 season, They will germinate outdoor perennial plants. I was able to grow them in my
Sunday 3rd of May 2015 04:29:05 PM
Christie Brinkley
Dear Friends Kristen Davis has made a great film about The David Sheldrick Wildlife Trust and their lifesaving mission to save the elephants (and rhinos) from extinction. Their devotion to the wellbeing of the elephant is truly a passionate love story...and for this one to have a happy ending we ALL must actively engaged in the battle to save the Elephants! I hope you'll have an opportunity to see this important film! Love Christie Brinkley P.S. Let's be the solution!
Official Trailer: Gardeners of Eden
Africa's elephants are hurtling towards extinction to fuel the worldwide ivory trade. While conservationists howl and corrupt governments fail to address the ongoing…
Thursday 30th of April 2015 03:07:44 PM
View All Facebook Posts >>
Popular Movies: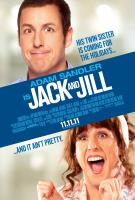 Jack and Jill
Last Play at Shea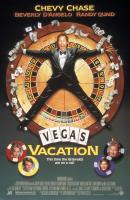 Vegas Vacation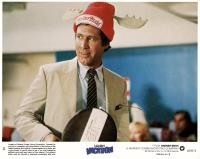 National Lampoon's Vacation
More Credits >>