Ronald Reagan
Birth Name:
Ronald Reagan
Born:
02/06/1911
Birth Place:
Tampico, Illinois, USA
Death Place:
Los Angeles, California, USA
Died:
06/05/2004
'Dutch' Reagan began his career as a sportscaster in Iowa, broadcasting the games of the Chicago Cubs, before a screen test earned him a contract at Warner Bros. (at whose insistence he dropped the nickname). Debuting as a radio announcer in "Love Is on the Air" (1937), he went on to appear in more than 50 films over the next two decades, proving a popular romantic lead in B pictures and a reliable support and/or a hero's stolid pal in the studio's A-list features. He was certainly memorable as George Gipp, Notre Dame's dying football star, in "Knute Rockne--All American" (1940), and most TV prints have restored his "win just one for the Gipper" speech, cut because Pat O'Brien's second-hand ...
Continue Bio >>
Music:
Listen to Ronald Reagan
and similar artists - Play Now
The Great Presidential Debates, Vol. 1
The Best Of Reagan - Humor, Anecdotes, Sympat…
The Speeches Of President Ronald Reagan
Stand-Up Reagan - Ep
Fiscal Cliff - 1980s
Freedom's Finest Hour, Adapted From The Award…
Stand Up Reagan - Ep
Ultimate Radio Shows
The Reagan Wit
All Albums >>
Latest Tracks:
More Tracks >>
Popular Movies: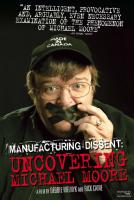 Manufacturing Dissent
Roger & Me
Spies Like Us
More Credits >>