E.L. James
Photos:
Facebook:
E L James
Fifty Shades explained #ThugNotes https://www.youtube.com/watch?v=QDKh3wmyciY
Fifty Shades of Grey Book Breakdown – Thug Notes on BET! – Sparky's Short & Sweets
Thug Notes is now on TV! Here's my special episode on Fifty Shades of Grey by E.L. James – as featured on BET's new show, The Xperiment. SUBSCRIBE for More T...
Friday 17th of April 2015 07:11:59 PM
E L James
Wow. <a href="http://petapixel.com/2015/04/08/tintype-portraits-of-celebrities-at-the-sundance-film-festival-by-victoria-will/" target="_blank">http://petapixel.com/2015/04/08/tintype-portraits-of-celebrities-at-the-sundance-film-festival-by-victoria-will/</a>
Tintype Portraits of Celebrities at the Sundance Film Festival
Photographer Victoria Will captured portraits of celebrities at this year's Sundance Film Festival. Instead of using her DSLR, however, Will decided to pic
Thursday 9th of April 2015 02:54:22 PM
View All Facebook Posts >>
Popular Movies and Television: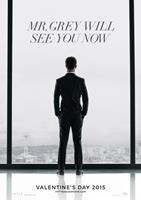 Fifty Shades of Grey
2012
Barbara Walters Presents the 10 Most Fascinating People of 2012
2011
20/20