Henry Rollins
Birth Name:
Henry Lawrence Garfield
Born:
1961/02/13
Birth Place:
Washington, D.C., U.S.
Years Active:
1980–present
Genres:
Spoken, Hardcore Punk, Alternative Rock
Henry Rollins (born February 13, 1961 as Henry Lawrence Garfield) is an American singer-songwriter, raconteur, stand-up comedian, spoken word artist, writer, publisher, actor, radio DJ, and activist. After joining the short-lived Washington D.C.-based band State of Alert in 1980, Rollins fronted the California hardcore punk band Black Flag from 1981 until 1986. Following the band's breakup, Rollins soon established the record label and publishing company 2.13.61 to release his spoken word albums, as well as forming the Rollins Band, which toured with a number of lineups until 2003 and during 2006. Since Black Flag, Rollins has embarked on projects covering a variety of media. He has hosted n...
Continue Bio >>
Photos:
View All Pictures >>
Videos:
On This Day: February 13
Facebook:
Henry Rollins (2.13.61)
More Thoughts on Suicide: <a href="http://goo.gl/skUm1K" target="_blank">http://goo.gl/skUm1K</a>
Monday 25th of August 2014 05:31:49 PM
Henry Rollins (2.13.61)
An Apology: <a href="http://goo.gl/LKpwd3" target="_blank">http://goo.gl/LKpwd3</a> August 22 2014 2016 PST For the last 9+ hours, I have been answering letters from people from all over the world. The anger is off the scale and in my opinion, well placed. The article I wrote in the LA Weekly about suicide caused a lot of hurt. This is perhaps one of the bigger understatements of all time. I read all the letters. Some of them were very long and the disappointment, resentment and ringing clarity was jarring. That I hurt anyone by what I said, and I did hurt many, disgusts me. It was not at all my intent but it most certainly was the result. I have had a life of depression. Some days are excruciating. Knowing what I know and having been through what I have, I should have known better but I obviously did not. I get so mad when I hear that someone has died this way. Not mad at them, mad at whatever got them there and that no one magically appeared to somehow save them. I am not asking for a break from the caning, take me to the woodshed as much as you see fit. If what I said has caused you to be done with me, I get it. I wrote something for the LA Weekly that they will post on Monday. I wanted to get this out at this moment. I am deeply sorry. Down to my marrow. I can't think that means anything to you, but I am. Completely sorry. It is not of my interest to hurt anyone but I know I did. Thank you for reading this. Henry
Saturday 23rd of August 2014 07:10:19 AM
View All Facebook Posts >>
Tickets:
11/16/2014
Stoughton Opera House
More Concert Tickets >>
Music:
Listen to Henry Rollins
and similar artists - Play Now
The Boxed Life (Parental Advisory)
Latest Tracks:
More Tracks >>
Popular Movies: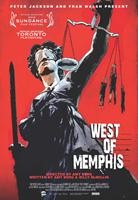 West of Memphis
Iceberg Slim: Portrait of a Pimp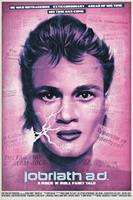 Jobriath A.D.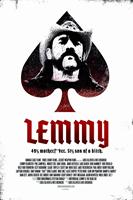 Lemmy
Feast
Lies & Alibis
Punk's Not Dead
First Descent
Bad Boys II
More Credits >>