Billy Preston
Birth Name:
William Everett Preston
Born:
1946/09/02
Birth Place:
Houston, Texas, United States
Died:
2006/06/06
Years Active:
1950s—2005
Genres:
R&B, Rock, Soul, Funk, Gospel
William Everett "Billy" Preston (September 2, 1946 – June 6, 2006) was an American rhythm and blues musician from Houston, Texas raised mostly in Los Angeles, California. In addition to his successful, Grammy Award-winning career as a solo artist, Preston collaborated with some of the greatest names in the music industry, including The Beatles, The Rolling Stones, The Band, Nat King Cole, Little Richard, Eric Burdon, Ray Charles, George Harrison, Elton John, Eric Clapton, Bob Dylan, Sam Cooke, King Curtis, Sammy Davis Jr., Aretha Franklin, the Jackson 5, Quincy Jones, Mick Jagger, Richie Sambora, Sly Stone, Johnny Cash, Neil Diamond, the Red Hot Chili Peppers and Ringo Starr. He played th...
Continue Bio >>
Music:
Listen to Billy Preston
and similar artists - Play Now
I Wrote A Simple Song
Eight Days A Week
That's The Way God Planned It
Encouraging Words
Billy Preston Greatest Hits
The Complete Vee-Jay Recordings
Soul Masters: Billy Preston
Best Of
Rock & Soul
All Albums >>
Latest Tracks:
More Tracks >>
Photos:
Popular Movies: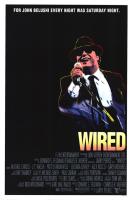 Wired
Blame It on the Night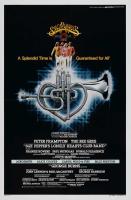 Sgt. Pepper's Lonely Hearts Club Band
The Concert For Bangla Desh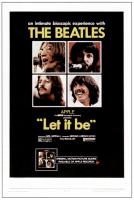 Let It Be
More Credits >>