Bret Michaels
Birth Name:
Bret Michael Sychak
Born:
1963/03/15
Birth Place:
Butler, Pennsylvania, U.S.
Years Active:
1983 – present
Genres:
Glam Metal, Hard Rock, Country Rock
Bret Michaels (born Bret Michael Sychak, March 15, 1963) is an American singer, best known as the lead vocalist of the glam metal band Poison. Besides his career as lead singer, he has several solo albums to his credit, as well as one chart single. He has also starred in the VH1 reality show ''Rock of Love with Bret Michaels'' and its sequels, and as a judge on the talent show ''Nashville Star''. He was the winning contestant on NBC's reality show ''Celebrity Apprentice 3''.
Music:
Listen to Bret Michaels
and similar artists - Play Now
True Grit
Girls On Bars
You Know You Want It
Every Rose Has Its Thorn (Acoustic 2013)
Nothing But A Good Time
Bret Michael's Vocalizer
Custom Built
Wasted Time (Single)
Lie To Me (Uncensored) (Single)
All Albums >>
Latest Tracks:
More Tracks >>
Photos:
View All Pictures >>
Facebook:
Bret Michaels
In honor of our nation's #military heroes, watch Bret's Overstock #MemorialDay commercial & make your #MemorialDayWeekend party rock with Bret's Overstock items at Overstock.com/livebretmichaels! – Team Bret
Bret Michaels - Memorial Day Wishes
Memorial Day is all about family, friends, fun – and unbeatable savings on patio furniture and outdoor decor. You'll find everything you need to get the seas...
Sunday 29th of May 2016 07:52:59 PM
Bret Michaels
On #MemorialDayWeekend #MemorialDay where #America pays tribute to and remembers our nation's service men and women, #veterans and #heroes, Bret Michaels paid special tribute to soldiers in a big way. During a performance to kick off the 97th annual Indianapolis Motor Speedway #Indianapolis500 #Indy500 weekend and in front a record setting crowd of 106,000 fans in attendance, doubling the previous attendance record, Michaels brought out to the front and center of the stage three soldiers in attendance to honor them for their service in front of the roaring crowd. Michaels, who comes from a military family, has long supported our nation's military and has himself performed for the troops in Iraq, Afghanistan & Kuwait, bringing troops up on stage during performances to thank them and meeting wounded heroes at concert stops. - Team Bret <a href="http://bretmichaels.com/site-news/news2/in-honor-of-our-nations-military-heroes-memorial-day-weekend-todays-indy-500/" target="_blank">http://bretmichaels.com/site-news/news2/in-honor-of-our-nations-military-heroes-memorial-day-weekend-todays-indy-500/</a>
Photos from Bret Michaels's post
Sunday 29th of May 2016 09:08:51 AM
View All Facebook Posts >>
Popular Movies: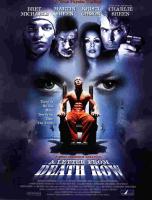 A Letter from Death Row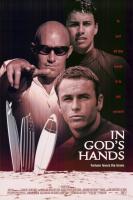 In God's Hands
The Decline of Western Civilization Part II, The Metal Years
More Credits >>