Sergio Mendes
Birth Name:
Sérgio Santos Mendes
Born:
1941/02/11
Birth Place:
Rio de Janeiro, Brazil
Years Active:
1961 – present
Genres:
Bossa Nova, Samba, Latin Jazz, Latin Pop, Lounge Music, Soft Rock, Smooth Jazz, Disco
Sergio Mendes was born February 11, 1941 in Niterói, Brazil and is a musician whose style incorporates sounds of bossa nova, jazz, disco and funk. As a child, Mendes had dreams of being a classical pianist, which by the time he was a teenager had grown into becoming a jazz musician. As his interest in jazz grew, he started playing in nightclubs in the late-1950s just as bossa nova, a jazz-inflected derivative of samba, was emerging. Mendes played with Antonio Carlos Jobim and many U.S. jazz musicians who toured Brazil. Mendes formed the Sexteto Bossa Rio and recorded "Dance Moderno" in 1961. Touring Europe and the United States, Mendes recorded albums with Cannonball Adderley and Herbi...
Continue Bio >>
Music:
Listen to Sergio Mendes
and similar artists - Play Now
Magalenha
Oceano
Arara
Tristeza De Nos Dois
Dance Moderno (Original Album)
Celebration: A Musical Journey
Brasileiro
Bom Tempo Brasil - Remixed
Bom Tempo
All Albums >>
Latest Tracks:
More Tracks >>
Photos:
View All Pictures >>
Videos:
Popular Movies: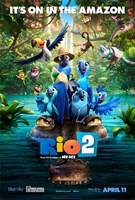 Rio 2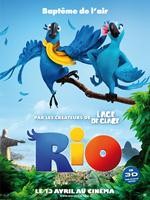 Rio
Be Cool