John McLaughlin
Birth Place:
4 January 1942 (age 68), Doncaster, England
Years Active:
1963-present
Genres:
Jazz Fusion, World Fusion, Classical, Rock
John McLaughlin (born 4 January 1942 in Doncaster, South Yorkshire, England), also known as Mahavishnu John McLaughlin, is an English jazz fusion guitarist and composer. He played with Tony Williams's group Lifetime and then with Miles Davis on his landmark electric jazz-fusion albums ''In A Silent Way'', ''Bitches Brew, and Jack Johnson.'' His 1970s electric band, the Mahavishnu Orchestra, performed a technically virtuosic and complex style of music that fused eclectic jazz and rock with eastern and Indian influences. His guitar playing includes a range of styles and genres, including jazz, Indian classical music, fusion, and Western classical music, and has influenced many other guitarists...
Continue Bio >>
Music:
Listen to John McLaughlin
and similar artists - Play Now
The Boston Record
Devotion
The Essential Mahavishnu Orchestra With John …
Extrapolation
The Promise
Music Spoken Here
Five Peace Band Live
A Handful Of Beauty
Natural Elements
All Albums >>
Latest Tracks:
More Tracks >>
Photos:
Popular Movies:
War, Inc.
Getting Away With Murder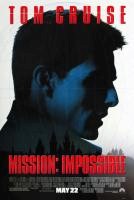 Mission: Impossible
Dave
More Credits >>