Mark McGrath
Birth Name:
Mark Sayers McGrath
Born:
1968/03/15
Birth Place:
Newport Beach, California, U.S.
Genres:
Alternative Rock, Pop Rock, Punk Rock, Alternative Metal
Mark Sayers McGrath (born March 15, 1968) is an American singer of the rock band Sugar Ray. McGrath is also best known as being the previous co-host of ''Extra'' and is the host of ''Don't Forget the Lyrics!'' in 2010. He currently resides in Los Angeles, CA.
Photos:
View All Pictures >>
Latest Tracks:
More Tracks >>
Popular Movies:
Uptown Girls
Scooby-Doo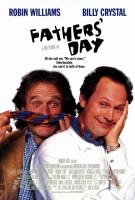 Fathers' Day
More Credits >>