John Lydon
Birth Name:
John Joseph Lydon
Born:
1956/01/31
Birth Place:
London, England, UK
Years Active:
since 1975
Genres:
Punk Rock, Post-punk, Alternative Rock
John Joseph Lydon (born 31 January 1956), also known by the former stage name Johnny Rotten, is a singer-songwriter and television presenter, best known as the lead singer of punk band the Sex Pistols from 1975 until 1978, and again for various revivals during the 1990s and 2000s. He is also well known as the lead singer of the post-punk band Public Image Ltd., which he founded and fronted from 1978 until 1993, and again in 2009-2010. A highly controversial figure, Lydon has vocalised his contempt for the British Royal Family as well as other contentious issues such as segregated education. ''Q Magazine'' remarked that "somehow he's assumed the status of national treasure." Growing up as the...
Continue Bio >>
Music:
Listen to John Lydon
and similar artists - Play Now
Psycho's Path (2011 - Remaster)
An Interview With Kris Needs
The Animal Speaks
Latest Tracks:
More Tracks >>
Photos:
View All Pictures >>
Popular Movies:
Super Duper Alice Cooper
Beware of Mr. Baker
The Independent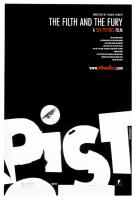 The Filth and the Fury
Copkiller
D.O.A.
The Great Rock 'n' Roll Swindle
More Credits >>