Adam Levine Twitter
adamlevine
Followers: 4,316,055
Location:
Los Angeles, CA
Bio:
man in a suitcase.
Sat down with
@Oprah
on the set of #TheVoice this week for #NextChapter on
@OWNTV
. Check it out on June 2!
http://t.co/l5r44vOmQP
Posted at: Fri May 24 04:19:00
The tag line for the new superman should be "let's try this ooooooonnnne moooooooooore tiiiiiiimmmmmme!!!"
Posted at: Thu May 23 02:37:08
Myself +
@Usher
performing AND other amazing performances now when #TheVoiceIsLive !!
Posted at: Tue May 07 00:04:51
I'm over social media. It's boring when people know too much. I'm gonna do my best to make this twitter account as corporate as possible.
Posted at: Sun May 05 18:41:03
A message to all former laker fans who abandoned us for the clippers. The answer is NO. We will not take you back. #golakers
Posted at: Sat May 04 16:23:02
New Orleans...jazz fest...rain...can you dig?
Posted at: Thu May 02 19:52:23
introducing the lovely ladies!!!
@ambercarrington
@CarolineGlaser
@judith_hill
@SarahSimMusic
#Knockouts
http://t.co/2Di4GqhNXC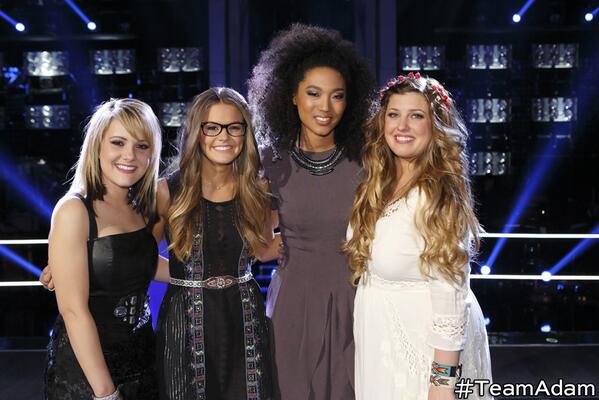 Posted at: Tue Apr 30 02:02:00
It's kinda dope to have an earring if you're old.
Posted at: Wed Apr 24 07:01:53
It's so cool to see artists connect through this show. #duncan & #sarah were awesome tonight. #Battles #TheVoice
Posted at: Wed Apr 24 00:33:40
I feel like my #Battles keep getting better. #midas #patrick #awesomedudes
Posted at: Tue Apr 23 01:40:24
Tonight's another round of some sweet #Battles on #TheVoice, #stealsaremyfavoritepart
Posted at: Mon Apr 22 22:02:33
We need offense.
Posted at: Sun Apr 21 21:43:32
The Spurs have got to be the least intimidating team in NBA history. We got this. #4thquarter
Posted at: Sun Apr 21 21:16:33
Visit Twitter.com for older tweets
Browse More Music:
#
A
B
C
D
E
F
G
H
I
J
K
L
M
N
O
P
Q
R
S
T
U
V
W
X
Y
Z