Sean Lennon
Birth Name:
Sean Taro Ono Lennon
Born:
1975/10/09
Birth Place:
New York City, New York
Years Active:
1991 - Present
Genres:
Rock, Experimental Rock, Folk Rock, Alternative Rock, Indie Rock
Sean Lennon (born Sean Taro Ono Lennon, October 9, 1975) is an American musician and composer. He is the only child of John Lennon and Yoko Ono and the younger half-brother of Julian Lennon. His godfather is Sir Elton John. His parents kickstarted his musical career: his debut into the music world came at the age of five, reciting a story on his mother's 1981 album "Season of Glass." From childhood into his teen years, Lennon continued to collaborate with his mother, contributing vocals and receiving production credit on her solo albums "It's Alright (I See Rainbows)," "Starpeace" and "Onobox." At 16 Lennon co-wrote the song "All I Ever Wanted" with Lenny Kravitz for his...
Continue Bio >>
Music:
Listen to Sean Lennon
and similar artists - Play Now
Rosencrantz And Guildenstern Are Undead
Friendly Fire
Into The Sun
Latest Tracks:
More Tracks >>
Photos:
View All Pictures >>
Videos:
Popular Movies:
Alter Egos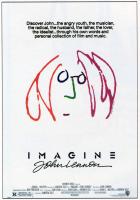 Imagine: John Lennon
Moonwalker
More Credits >>