Julian Lennon
Birth Name:
John Charles Julian Lennon
Born:
1963/04/08
Years Active:
1984-present
Genres:
Rock
John Charles Julian Lennon (born 8 April 1963) is the first son of John Lennon and a singer, songwriter and musician in his own right. He is the only child of Lennon's first marriage to Cynthia Powell, and his godfather was Beatles' manager Brian Epstein. He was named after John Lennon's late mother, Julia.
Music:
Listen to Julian Lennon
and similar artists - Play Now
Mr. Jordan
The Secret Value Of Daydreaming
Everything Changes (Acoustic Version)
Photograph Smile
Everything Changes
Valotte
Help Yourself
Latest Tracks:
More Tracks >>
Photos:
Videos:
John Lennon's Son Is 50
Popular Movies:
Whaledreamers
Leaving Las Vegas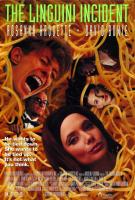 The Linguini Incident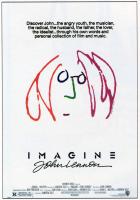 Imagine: John Lennon
Hail! Hail! Rock 'n' Roll!
More Credits >>