Waylon Jennings
Birth Name:
Waylon Arnold Jennings
Born:
1937/06/15
Birth Place:
Littlefield, Texas, US
Died:
2002/02/13
Years Active:
1959 - 2002
Genres:
Country, Outlaw Country, Country Rock
Waylon Arnold Jennings (June 15, 1937 – February 13, 2002) was an American country music singer and musician. A self-taught guitar player, he rose to prominence as a bass player for Buddy Holly following the break-up of The Crickets. Jennings escaped death in the February 3, 1959, plane crash that took the lives of Buddy Holly, Ritchie Valens, and J. P. "The Big Bopper" Richardson when he gave up his seat to Richardson who had been sick with the flu. By the 1970s, Waylon Jennings had become associated with so-called "outlaws," an informal group of musicians who worked outside of the Nashville corporate scene. In 1976, Jennings began his career-defining collaborations with Willie Nels...
Continue Bio >>
Music:
Listen to Waylon Jennings
and similar artists - Play Now
Live In Concert
Classic Album Collection
If I Can Find A Clean Shirt
What Goes Around Comes Around
Black On Black
Too Dumb For New York City, Too Ugly For L.A.
The Eagle
This Time
The Ramblin' Man
All Albums >>
Latest Tracks:
More Tracks >>
Photos:
Videos:
Popular Movies:
Maverick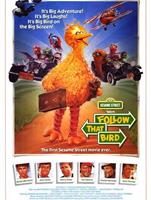 Sesame Street Presents: Follow That Bird
Moonrunners
More Credits >>