Dizzy Gillespie
Birth Name:
John Birks Gillespie
Born:
1917/10/21
Birth Place:
Cheraw, South Carolina, U.S.
Died:
1993/01/06
Years Active:
1935-1993
Genres:
Bebop, Afro-Cuban Jazz
John Birks Gillespie was born on October 21, 1917 in Cheraw, South Carolina and was a jazz trumpeter, bandleader, composer and singer. Gillespie was a trumpet virtuoso and prominent figure in the jazz world of music. Gillespie popularized bebop music with his distinctive style of playing, his beret and horn-rimmed spectacles, and his scat singing. During the 1940s Gillespie, along with Charlie Parker, were pioneers in development of bebop and paved the way for modern jazz musicians. Gillespie's influences extended to artists such as Miles Davis, Fats Navarro, Clifford Brown, and Chuck Mangione. Gillespie was no stranger to music and grew up with a father who was also a band leader. James Gil...
Continue Bio >>
Music:
Listen to Dizzy Gillespie
and similar artists - Play Now
New Wave!
Dizzy Gillespie And Stuff Smith (Original Alb…
All That Jazz, Vol. 38: Dizzy Gillespie, Vol.…
Grandes Éxitos
Dizzy Gillespie
Around The World
Have Trumpet, Will Excite! (Feat. Junior Manc…
All That Jazz, Vol. 26: From Combo To Big Ban…
Complete 1956 South American Tour Recordings …
All Albums >>
Latest Tracks:
More Tracks >>
Videos:
Popular Movies:
A Great Day in Harlem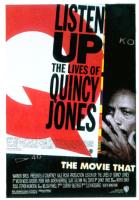 Listen Up
A Night in Havana
More Credits >>