Perry Farrell
Born:
1959/03/29
Birth Place:
New York City, New York, U.S.
Years Active:
1982–Present
Genres:
Alternative Rock
Perry Farrell (born Peretz Bernstein on 29 March 1959) is the frontman for the alternative rock band Jane's Addiction. Farrell created the touring festival Lollapalooza as a farewell tour for Jane's Addiction in 1991; it has since evolved into an annual destination festival. Farrell continues to produce Lollapalooza with partners William Morris Agency and C3. Farrell has led the alternative rock groups Porno For Pyros and Satellite Party.
Music:
Listen to Perry Farrell
and similar artists - Play Now
Killing Time Remixes
Rev
Revolution Solution (Maxi-Single)
Latest Tracks:
More Tracks >>
Photos:
View All Pictures >>
Videos:
Jane's Addiction Gets A Star On The Hollywood Walk Of Fame
Kristen Stewart and Amy Adams Showing Skin on the Red Carpet
Jane's Addiction Front Man Perry Farrell With Hot Girl
SNTV - Russell Brand Poses With Fans
Usher and other Recording Artists on 'DJ Hero 2'
Facebook:
Perry Farrell
It was an interesting moment. We were invited to a Jay Adams photo gallery opening in Venice- and I thought it would be a great to bring the boys. They could each select a photograph to hang in their rooms (Hezron is currently putting together his very own man cave; separating rooms from his brother). In this picture: The kid flashing devil horns is Jay's boy Seven with his girlfriend beside him, Michelle Rodriguez is hanging with us, as well as my youngest son Izzy who flashes a Venice V; and Hezron in front seemingly cool amongst the ruff tuff Venice Originals. I did not figure on the heavy fragrances that were wafting in the air. It was too much for the young ins' so we walked around and left soon after. It did begin discussions on the invent of the sport of skateboarding, and also what it was we were exactly smelling. I love listening to little kids imparting their worldly knowledge."That was not marijuana". "Yes it was"... Should I jump in here?
Thursday 30th of October 2014 07:58:26 PM
Perry Farrell
When I was a little boy I would run errands for my father around NYC. He entrusted me to walk with gems and precious metals up and down the gold district- which is W 47th Street; right near Times Square. The United Nations is also right there. I got a thrill knowing that there was valuables in my pockets; passing all the grown ups who would have died to take my gems away from me. Yes sometimes I had diamonds on me that needed to be set into gold rings... Yes the area around Times Square always gave me a thrill, but the CBGB Festival which was set up right on the street was perhaps the greatest thrill of my life. It was a homecoming- the street was shut down filled with people as far as the eye could see and we were performing. I couldn't resist falling into the mass of native New Yorkers, my long lost family; and letting them carry me away.
Friday 24th of October 2014 02:12:21 AM
View All Facebook Posts >>
Popular Movies and Television: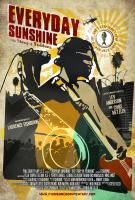 Everyday Sunshine: The Story of Fishbone
2005
All We Are Saying
2003
10th Annual MTV Europe Music Awards
2003
2003 MTV Europe Music Awards
2000
Testimony: 20 Years of Rock on MTV
1995
M2: Music Television Launch Hour
1994
History of Rock 'n' Roll