Danny Elfman
Born:
1953/05/29
Birth Place:
Los Angeles, California, U.S.
Genres:
Soundtracks
Daniel Robert "Danny" Elfman (born May 29, 1953) is an American composer, best known, chiefly, for scoring music for television and film. Up until 1995, he was the lead singer and songwriter in the rock band Oingo Boingo, a group he formed in 1976. He is noted for his frequent collaborations with long-time friend Tim Burton and has scored the majority of his films. Elfman was honored with the prestigious Richard Kirk award at the 2002 BMI Film and TV Awards. The award is given annually to a composer who has made significant contributions to film and television music. Born in Amarillo, Texas, he entered the film industry in 1976, initially as an actor. He made his film scoring debut in in...
Continue Bio >>
Music:
Listen to Danny Elfman
and similar artists - Play Now
Music For Alfred Hitchcock
Black Beauty Original Soundtrack
Dolores Claiborne (Original Motion Picture So…
Extreme Measures (Original Motion Picture Sou…
The Wolfman (Original Motion Picture Soundtra…
The Kingdom (Original Motion Picture Soundtra…
Hellboy II: The Golden Army (Original Motion …
Superheroes!
Epic (Original Motion Picture Soundtrack)
All Albums >>
Latest Tracks:
More Tracks >>
Photos:
View All Pictures >>
Tickets:
10/31/2014
Nokia Theatre Live - LA
11/01/2014
Nokia Theatre Live - LA
11/02/2014
Honda Center (formerly Arrowhead Pond)
11/15/2014
Ohio Theatre - Columbus
02/06/2015
Boettcher Concert Hall
More Concert Tickets >>
Popular Movies:
Charlie and the Chocolate Factory
Tim Burton's Corpse Bride
The Gift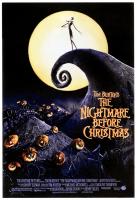 Tim Burton's The Nightmare Before Christmas
Back to School
More Credits >>