Kurt Cobain
Genres:
Alternative/Indie, Classical/Opera
Born Feb. 20, 1967 in Aberdeen, WA, Kurt Donald Cobain came from a musically gifted but splintered family. Demonstrating considerable artistic talent and sensitivity as a child, with the help of his extended family he learned guitar and piano and began singing. However, his parents' divorce when he was nine years old shattered his self-image, bringing out his worst self-destructive and negative behaviors. Resenting his mother for staying with her abusive boyfriend and his father for remarrying, Cobain began rebelling and acting out so aggressively that he became essentially homeless, moving in with extended family and friends for short stints. Identifying with minority and oppressed factions...
Continue Bio >>
Photos:
Videos:
Cobain Doc Portrays Courtney Love Through Kurt's Eyes
Kurt Cobain's Daughter Talks About Her Dad Publicly for the First Time
4 Facts You Didn't Know About Nirvana According to Cobain Family Documentary
Who Really Killed Kurt Cobain?
'Cobain: Montage of Heck': Director Brett Morgan Interview
'Cobain: Montage Of Heck' Trailer
Popular Movies:
Kurt Cobain: Montage of Heck
Hit So Hard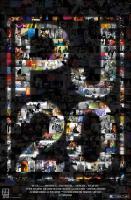 Pearl Jam Twenty
Kurt Cobain About A Son