Terence Blanchard
Born:
1962/03/13
Birth Place:
New Orleans, Louisiana, USA
Years Active:
1980 - Present
Genres:
Modern Jazz, Hard Bop
Terence Oliver Blanchard (born March 13, 1962) is an American jazz trumpeter, bandleader, composer, arranger, and Golden Globe-nominated film score composer. Since he emerged on the scene in 1980 with the Lionel Hampton Orchestra and then shortly thereafter with Art Blakey and the Jazz Messengers, Blanchard has been a leading artist in jazz. He was an integral figure in the 1980s jazz resurgence having recorded several award-winning albums and having performed with the jazz elite. He is known as a straight-ahead artist in the hard bop tradition but has recently utilized an African-fusion style of playing that makes him unique from other trumpeters on the performance circuit. However, it is ...
Continue Bio >>
Music:
Listen to Terence Blanchard
and similar artists - Play Now
Breathless
Soldiers
Black Or White (Music From The Motion Picture…
Magnetic
Inside Man (Original Motion Picture Soundtrac…
A Tribute To Giorgia, E Poi. (Feat. Terence B…
Red Tails - Original Motion Picture Soundtrac…
Poncho Sanchez And Terence Blanchard = Chano …
Silver Moon (Feat. Common & Terence Blanchard…
All Albums >>
Latest Tracks:
More Tracks >>
Photos:
Videos:
Behind the Music of "A Streetcar Named Desire"
Popular Movies: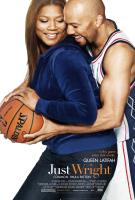 Just Wright
Icons Among Us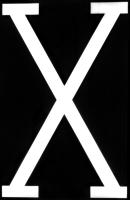 Malcolm X
More Credits >>