Victoria Beckham
Birth Name:
Victoria Caroline Adams
Born:
1974/04/17
Birth Place:
Harlow, Essex, England
Genres:
Instrumental, Pop, Rock
Victoria Beckham (born Victoria Caroline Adams, April 17, 1974) is an English singer-songwriter, dancer, model, actress, fashion designer and businesswoman. In the late 1990s, Beckham rose to fame with the all-female pop group Spice Girls and was dubbed Posh Spice by the July 1996 issue of the British pop music magazine Top of the Pops. After the Spice Girls split, she began a solo pop music career. In August 2000, Beckham released her first solo single, "Out of Your Mind" in collaboration with Dane Bowers and Truesteppers. "Out Of Your Mind" debuted at #2 on the UK Singles chart. Her next single as a solo artist, "Not Such An Innocent Girl," was released in September 2001 and d...
Continue Bio >>
Music:
Listen to Victoria Beckham
and similar artists - Play Now
A Mind Of Its Own
Not Such An Innocent Girl (3-Track Maxi-Singl…
Victoria Beckham
Latest Tracks:
More Tracks >>
Photos:
View All Pictures >>
Videos:
Facebook:
Victoria Beckham
You need a new bag Introducing new accessories styles for the season. Now available to pre-order online and in stores bit.ly/1EXY5DN
You need a new bag
Sunday 29th of May 2016 04:00:00 PM
Victoria Beckham
The new Victoria, Victoria Beckham collection is now available online and in store at 36 Dover Street, London bit.ly/1PbRANC
The new VVB collection has arrived
Saturday 28th of May 2016 06:05:55 AM
View All Facebook Posts >>
Popular Movies and Television: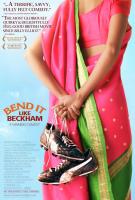 Bend It Like Beckham
Spice World
2009
Idol Gives Back 3
2009
SpongeBob SquarePants: The Clash of Triton
2007
Barbara Walters Presents The 10 Most Fascinating People of 2007
2007
Idol Gives Back 2
2006
NBC / Victoria Beckham Reality Project
2006
Victoria Beckham: Coming to America
More Credits >>