Robert Webber
Birth Name:
Robert Webber
Born:
10/14/1924
Birth Place:
Santa Ana, California, USA
Death Place:
Malibu, California, USA
Died:
05/19/1989
Character player, often of suave, insidious types, who entered film in 1951 and received attention for his role in Sidney's Lumet's "Twelve Angry Men" (1957). A prolific actor, Webber had performed over 400 TV roles by the early 1960s alone. Webber appeared primarily in action films and intrigues, though he ended his career in several succesful farces ("10" 1979, "Private Benjamin" 1980, "S.O.B." 1981).
Popular Movies:
Nuts
Wild Geese II
Wrong Is Right
S.O.B.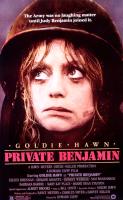 Private Benjamin
Sunday Lovers
Courage Fuyons
10
Casey's Shadow
More Credits >>