Hugh Griffith
Birth Name:
Hugh Griffith
Born:
05/30/1912
Birth Place:
United Kingdom
Death Place:
London, England, GB
Died:
05/14/1980
Griffith worked steadily for the next two decades, turning in estimable performances in another 34 films, most of them British-made. These included big-budget hits and misses such as "Story on Page One" (1959), "Exodus" (1960), "Mutiny on the Bounty" (1962), "Tom Jones" (for which he earned a second Best Supporting Actor nomination), "How to Steal a Million" (1966) and "Oliver!" (1968). Quality fell off somewhat in the 70s, with schlock like "The Abominable Dr. Phibes" (1971), "Who Slew Auntie Roo?" (1971) and "The Last Remake of Beau Geste" (1977).
Griffith also appeared in two TV-movies, "Inn of the Flying Dragon" (NBC, 1960) and "The Poppy is Also a Flower" (ABC, 1966).

Popular Movies:

The Hound of the Baskervilles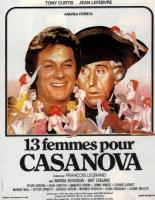 Casanova & Co.
The Last Remake of Beau Geste
The Passover Plot
Loving Cousins
Craze
Che?
The Last Days of Man on Earth
Doctor Phibes Rises Again
More Credits >>